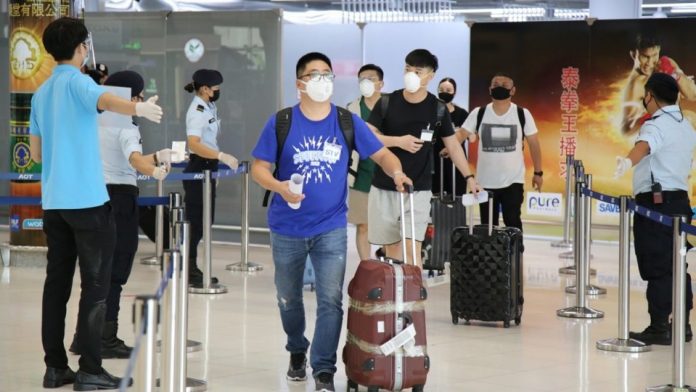 Bangkok, Thailand-
After what authorities are calling an initial successful first batch of tourists from China arriving earlier this month an additional 145 Chinese tourists on Special Tourist Visa's arrived at Suvarnabhumi Airport in Bangkok today.
The tourists, who will all be required to do a 14 day quarantine and meet very strict Covid-19 measures, arrived at 2:30 PM on China Southern Airlines flight CZ3081 from Guangzhao. All passed their initial Covid-19 tests at the airport.
The tourists arrived along with 118 foreign business people from China entering on work permits, stated Mr. Kittipong Kittikachon, Deputy Director of Suvarnabhumi Airport. Additionally, 16 Thai nationals returning from China were also on the flight.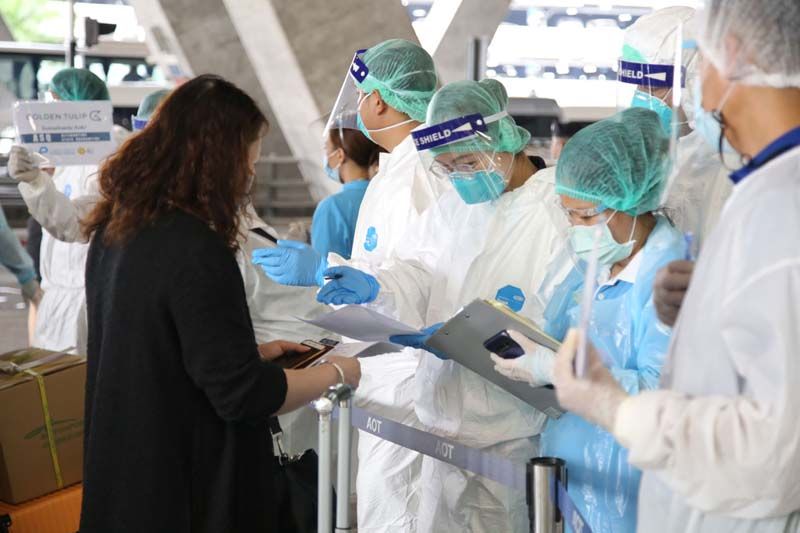 Kittipong said that every safety and health measure possible was being used and that residents of Thailand should rest assured that there is "no chance" of the Covid-19 disease spreading due to the measures being taken and the fact that, according to the Thai and Chinese government, the area where tourists are coming from in China is "very low risk" with no locally spread cases of the virus.
Photos: Naew Na/Associated Press