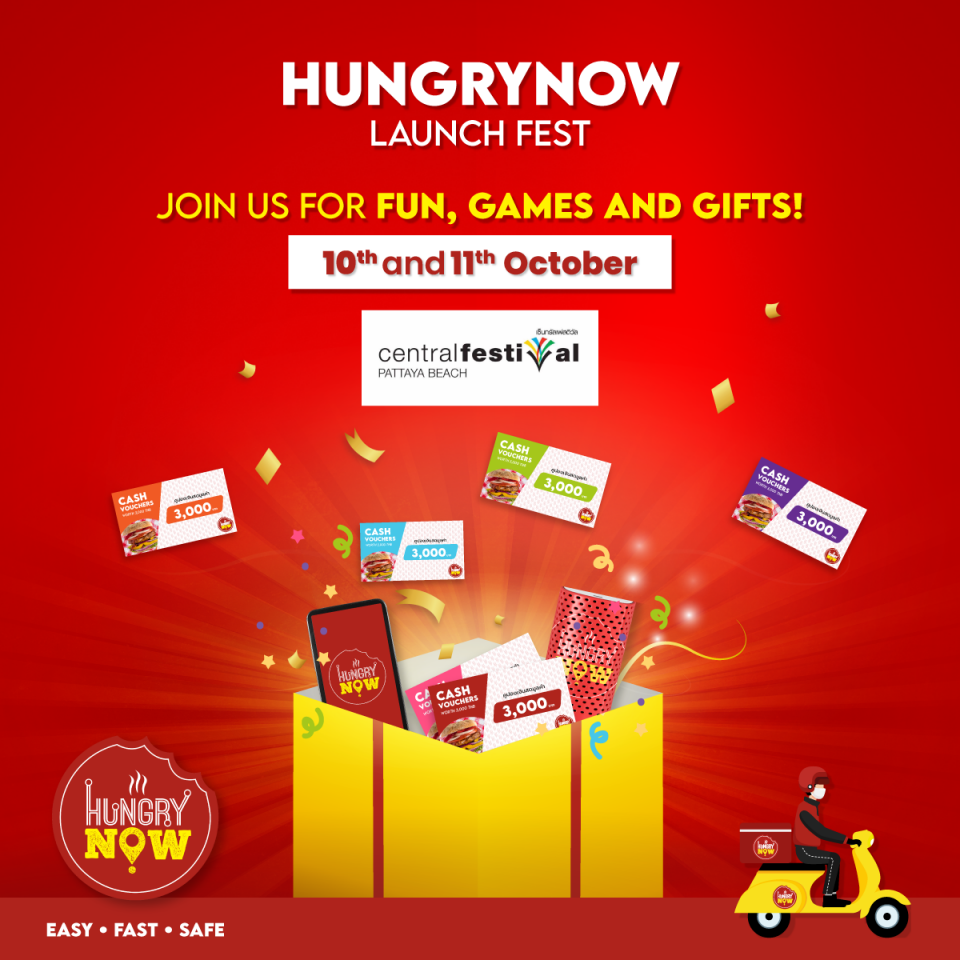 HungryNow's App Launch in Pattaya with B15,000 discount vouchers & different cuisines of FREE FOOD
The following is a press release from our friends at Hungry Now
HungryNow, an online local food delivery startup in Pattaya City, Thailand will be officially launching BIG on 10th October, 2020. The beta version was piloted in March 2020, where it tapped over 200 merchants across the city-state to offer varieties of international and local cuisines.
According to HungryNow, as they launched their beta version during the verge of COVID-19 the orders for food delivery more than quadrupled. 
"After 7 months of full successful operations, HungryNow is ready to launch BIG with their new polished version of applications (iOS & Android) and website," said Mikael Löfberg, CEO of HungryNow.
To celebrate this launch they are going to commemorate HungryNow Launch Event Fest on 10th and 11th October, 2020 at Central Festival Pattaya. The event will be filled with Fun, Games and Gifts. In the event HungryNow will be distributing B15,000 free discount cash vouchers and various types of subsidized coupons so as to increase upper hand in the profoundly competitive market. With this event HungryNow hopes to attract more new users and bolster brand recognition. 
"This is the largest and most aggressive promotion in the market," Mr Löfberg said.

HungryNow has been supporting their neighborhood restaurant merchants of Pattaya in order to boost their sales and help them monetarily during the COVID-19 by giving utmost support and help by being a third party and a bridge between the foodies and the eateries. 
A restaurant owner of Zip Pizzeria said, "Our sales have doubled since we partnered with HungryNow and has helped us to make sales during the covid-19 lockdown".
Download HungryNow App: https://hungrynow.onelink.me/AHAB/HNNews
To stay up to date with HungryNow
Like them on Facebook: https://www.facebook.com/HungryNow.TH
Follow them on Instagram: https://www.instagram.com/hungrynow.th/
Add them on LINE: https://lin.ee/BssQnUG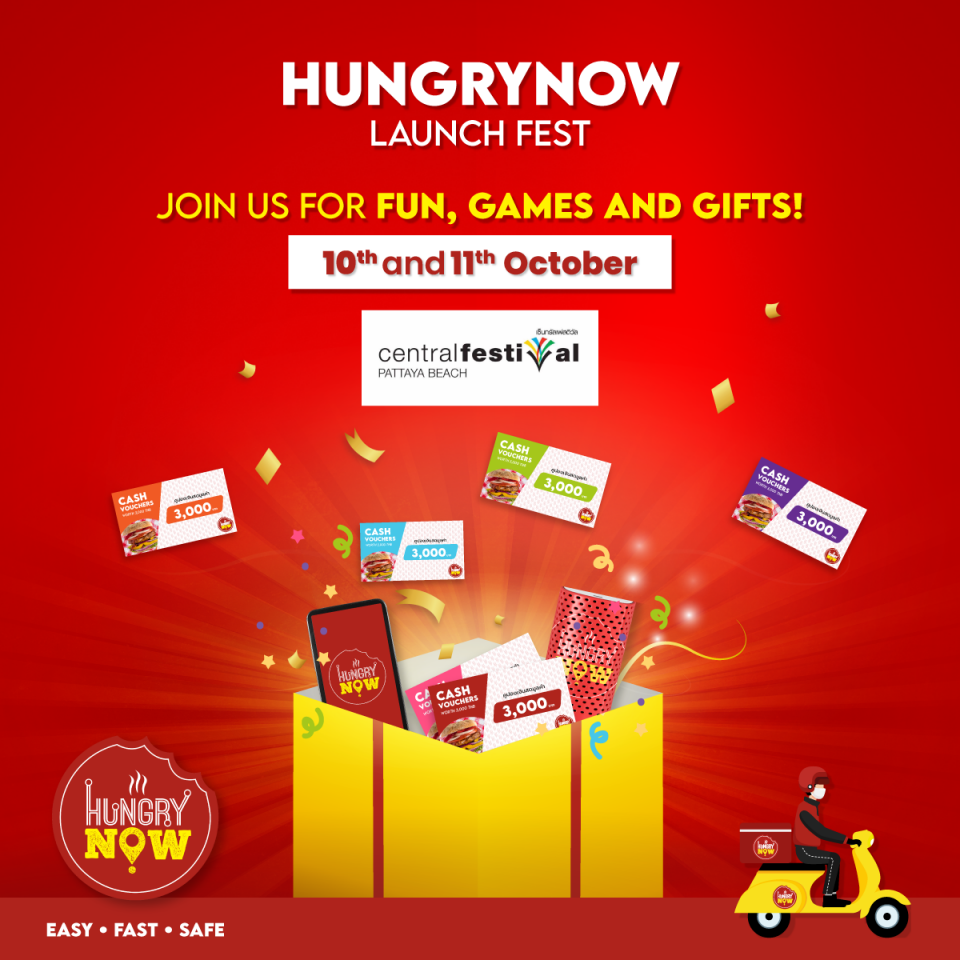 About HungryNow
HungryNow is a fast and reliable food delivery service in Pattaya connecting people with the best restaurants in the city. They do this by empowering local businesses and in turn, generate new ways for people to earn, work and live. 
They started by facilitating door-to-door delivery, but we see this as just the beginning of connecting people with possibility — easier evenings, happier days, bigger savings accounts, wider nets and stronger communities.
HungryNow is headquartered in Bangkok, Thailand and has the first branch office in Pattaya and the second coming up in Chon Buri in the end of 2020. For more information, please visit https://hungrynow.co.th
Contacts
For HungryNow:
Mikael Löfberg, Mikael@hungrynow.co.th
Raisha Shrestha, raisha@hungrynow.co.th
Sonu Gurung, Sonu@hungrynow.co.th