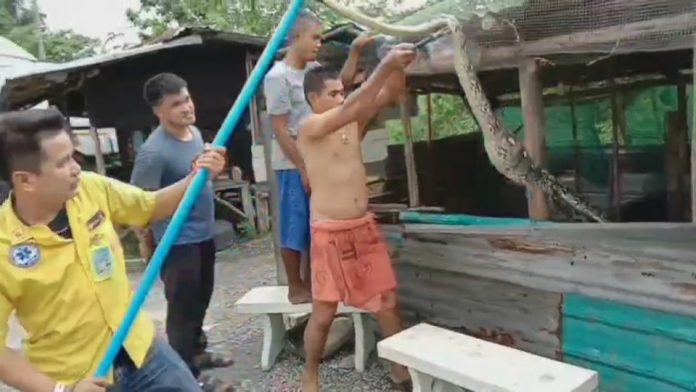 Chonburi-
A large python has been caught after reportedly eating an expensive rooster in Si Racha yesterday.
The python was caught yesterday by rescue workers, who had received a call from the owner of a house in Borwin, who reportedly discovered the reptile in a chicken coop.
Rescue workers used a blue plastic pipe with a snake snare to catch the python before putting it into a bag.
However, it took about fifteen minutes to catch the python as it was trying to fight back. The python is 3.5 meters long according to the animal control officers involved in the incident.
The house owner, Mr. Prachet Thongdee, 40, told The Pattaya News that the python had reportedly eaten his expensive rooster which cost almost ten thousand baht.
The python will be released back to a forest in the Chonburi area according to animal control officers.