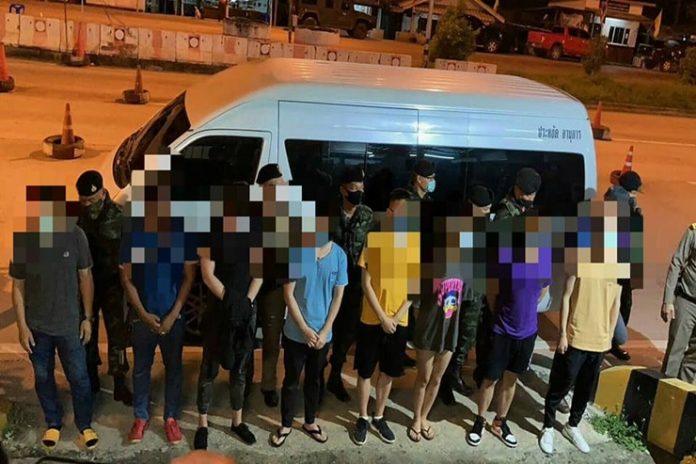 Myanmar-
A "second wave" of Covid-19 outbreaks in Myanmar has been escalating quickly, causing concern in Thailand as authorities in Myanmar introduce increasingly drastic and draconian restrictions in an attempt to control the problem.
All of Yangon, a city and region of five million people and the commercial center of the country, has gone under lockdown with the exception of the Cocokyun Township which is located on remote islands and not affected currently by the pandemic.
The second wave of the lockdown originally broke out in the Rakhine state in the city of Sittwe. The exact source of the second outbreak is unclear but has generally been blamed on illegal migrants coming over the Bangladesh border. However, in recent weeks Yangon has become the "new" hotspot of the outbreak although authorities have not identified in recent cases the exact location of each case.
Lockdown rules are some of the strictest in the world, here is an idea what local residents are facing:
-Almost all businesses are closed, with the exception of essential services.
-For those not closed, an individual must have a permit from their ward administration.
-Domestic travel, including by plane, is shut down.
-Schools are closed
-Only one person is allowed to leave the home at a time for essential supplies. Exercising outside is not allowed.
-Two people may leave for a medical emergency but must have permission from ward administration. Otherwise, two people is considered a gathering outside of ones home. Visiting other homes that is not ones primary residence is against the rules.
-Mandatory mask wearing with strict fines for those who violate the rules.
-Public transportation is essentially shut down in Yangon and there are hard limits on private vehicles, which require ward administration permission to leave.
-Curfews in most areas, army and law enforcement with checkpoints all around the region.
-Most Government workers have been told to work at home for several weeks.
-In addition, some parts of the city are reportedly under even harsher lockdowns with government and aid workers handing out supplies in a shutdown similar to that seen in China when people cannot leave their home for any reason.
Yangon was given less than a 24 hour warning about the strict lockdown over the weekend after previously only locking down certain neighborhoods and regions in an attempt to control the virus. All of the previous rules and information were released by the Myanmar Ministry of Public Health and Sports.
There were 671 new cases of the infection in the past 24 hours, the highest record since the outbreak began. As a result, the cumulative total number of infected cases increased to 5,541 while the death toll was at 92 people.
Meanwhile, in Thailand, leaders continue to ramp up border control, involving local citizens who live on the border to assist in identifying strangers and reporting them to authorities. Thailand, officially, has only reported one confirmed and one possible locally spread case in about four months and reported zero new confirmed cases as of this morning, September 21, 2020.
Thai Government officials fear that some Myanmar residents who may possibly be infected with the Covid-19 virus may try to flee the draconian restrictions and enter Thailand, where for the most part everything is operating normally.