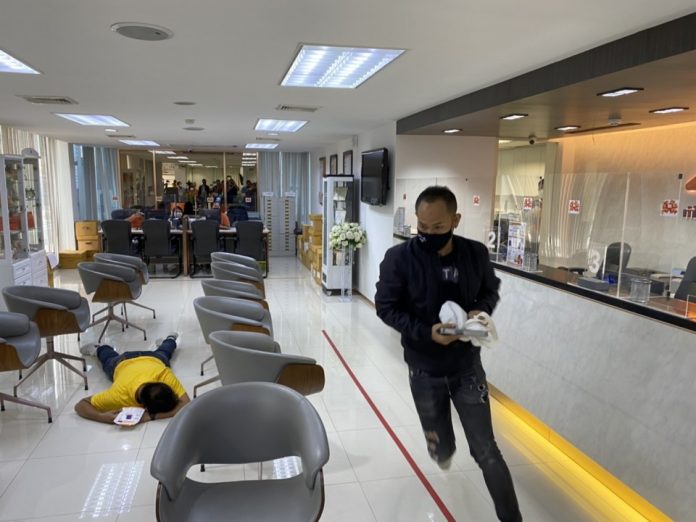 Pattaya-
Pattaya Police took only twenty minutes to catch two robbers for a bank robbery drill todat. The video is at the end of this article.
The drill was led by Pattaya City Police Deputy Chief Lieutenant Colonel Niatat Wanepradap at the Government Housing Bank North Pattaya branch.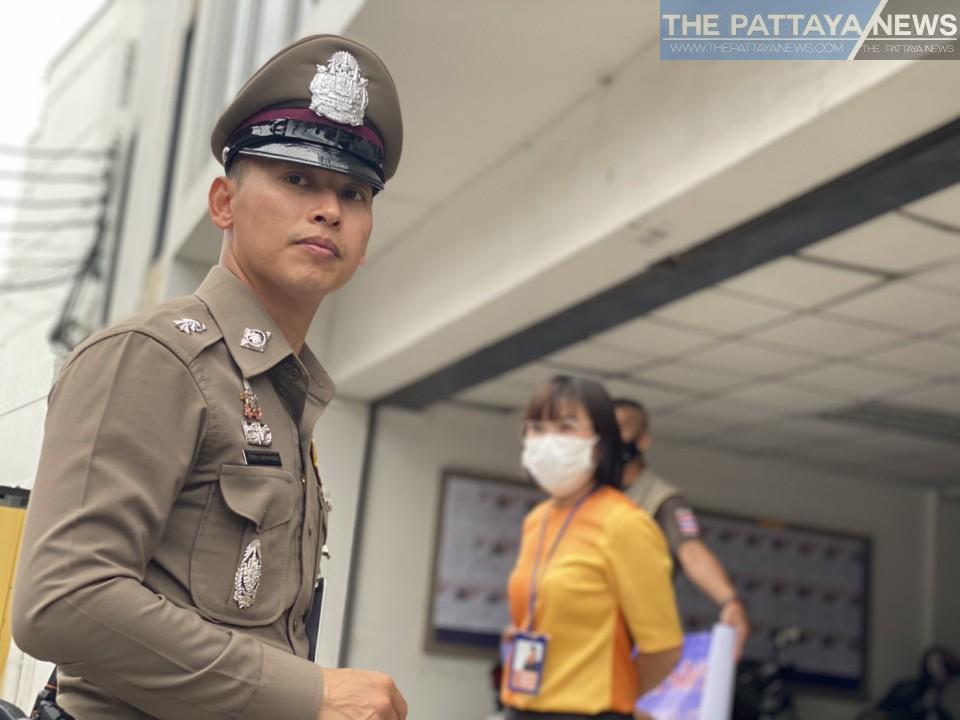 In the drill today, two robbers jumped off from a motorbike before running into the bank.
The primary robber used a fake gun (a fake weapon used for the exercise) to threaten other customers, who were aware this was just a drill.
Then, the robber used the gun to threaten money from the bank staffers and fled the scene within one minute.
The staffer pressed the alarm to the Pattaya City Police. Police took only 20 minutes to arrest two suspects in Soi Sompoi in South Pattaya which is four kilometres from the bank. The police involved in the process were told this was a drill but given no other information and had to catch the suspects based on police work.
Lieutenant Colonel Nitat told The Pattaya News that they will hold a similar drill once a month. However every time, warning of the drill will be announced.