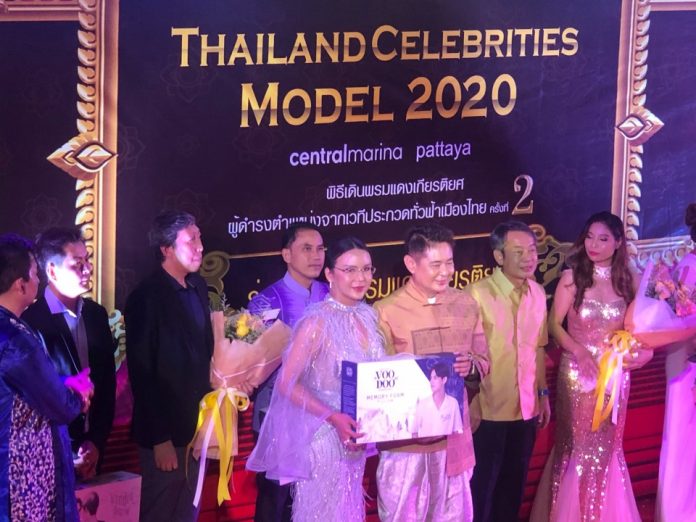 Pattaya-
Pattaya held the "Thailand Celebrities Model Show" this weekend which was aimed to use fashion to boost domestic tourism.
The event was held yesterday at Central Marina Pattaya and was led by the advisor to the Ministry Of Commerce Mr. Sutee Jiraworasetsakun, the president of Pattaya Business and Tourism Association Mr. Eakkasai Ngampichet and the CEO of Super Star Young Model on Tour Ms. Tamanan 'Kae'Pumkan.
Thailand Celebrities Model 2020 is aimed to boost the economy in Pattaya by encouraging domestic tourism around fashion.
In addition, the plan was to to help Thailand begin to garner attention on the world stage for fashion and fashion related tourism.