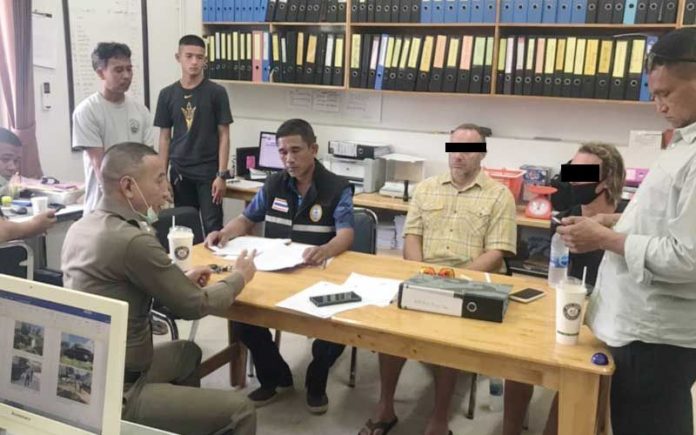 Surat Thani –
Italian national Francesco Simonetti and his Hungarian mate Attila Ott had sparked local outrage after reportedly picking up endangered and sensitive sea animals in an environmental protection zone off Koh Pha Ngan in Surat Thani while diving to take selfies and a video and posting them on social media yesterday, September 1.
Inspectors and officials from the Department of Marine and Coastal Resources had acted on the widespread criticisms on social media before eventually identifying the suspects and taking them to the Koh Pha-Ngan Police Station today, September 2.
According to the department director-general Sophon Thongdee, Attila is a diving instructor at Koh Pha Ngan while Francesco is a chef on the same island.
The initial interrogation revealed that the two reportedly went diving at Salad Beach and were snapping pictures and taking a video with sea creatures and posted these on the internet.
One of them was reportedly seen on the video using his bare hands to catch sea creatures from their habitat and poking them with a stick to keep them awake in order to capture the better pictures.
The foreigners have faced a charge of doing or operating any performance on the coral reef that harms or affects sea creatures of an environmental-protection zone with a maximum fine of Bt100,000 or one-year imprisonment, or both.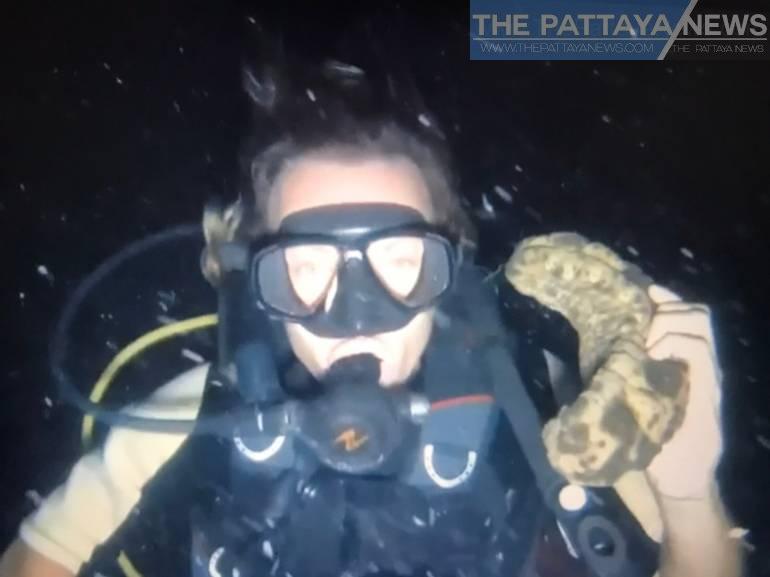 Furthermore, the investigation of the suspects' travel history exposed that Simonetti reportedly failed to notify immigration officials within 24 hours after changing his address and was fined for 4,000 baht while Attila's wife Kritiyaporn Khamsing was also fined for 1,600 baht for failing to notify immigration officials in 24 hours after taking in an immigrant who was allowed to stay in Thailand temporarily.
Surat Thani Immigration police are in the process of collecting evidence to request the revocation of their permission to stay in the Kingdom and to list their names as prohibited blacklisted persons to enter the Kingdom.
Police Colonel Suparerk Pankosol Superintendent of Surat Thani Immigration stated: "Their behaviors were offensive and disturbing since they greatly disrupted the well-being of the marine ecosystem and hurt the feelings of Thai people who are trying to protect their environment."
"This is a serious crime. If any foreigner is attempting to offend or act inappropriately that may threaten to damage nature, he would be taken in legal proceedings. Individuals with no regard for sea life and nature don't belong in Thailand." the police superintendent concluded.
It is unknown if the two accused have a lawyer at this time.
Photo Courtesy: Naewna