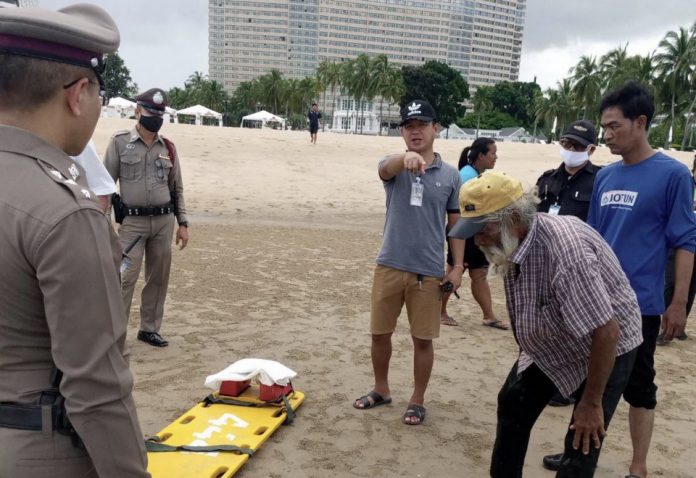 Sattahip-
A young man was found dead on a beach in Sattahip yesterday.
The Na Jomtien Police were notified of the incident yesterday afternoon on Na Jomtien beach.
Police, emergency staff and The Pattaya News arrived at the scene to find the body of a Thai man who was later identified as Mr. Chaiwat Poeprasert, 25, on the beach.
He was wearing only shorts. Nearby, rescue staff found a fiber boat. His body was taken to a local hospital to determine the exact cause of death and for review.
His mother, Mrs. Wassana Poeprasert, age not given, told Na Jomtien police that Chaiwat went out into the sea to search for shells in the morning while she was waiting on the beach.
Her son did not return back and later she only saw that his boat was floating on the water.
She asked local fishermen to pull the boat back to the beach. Her son was found dead with a rope tied around his hand attached to the boat.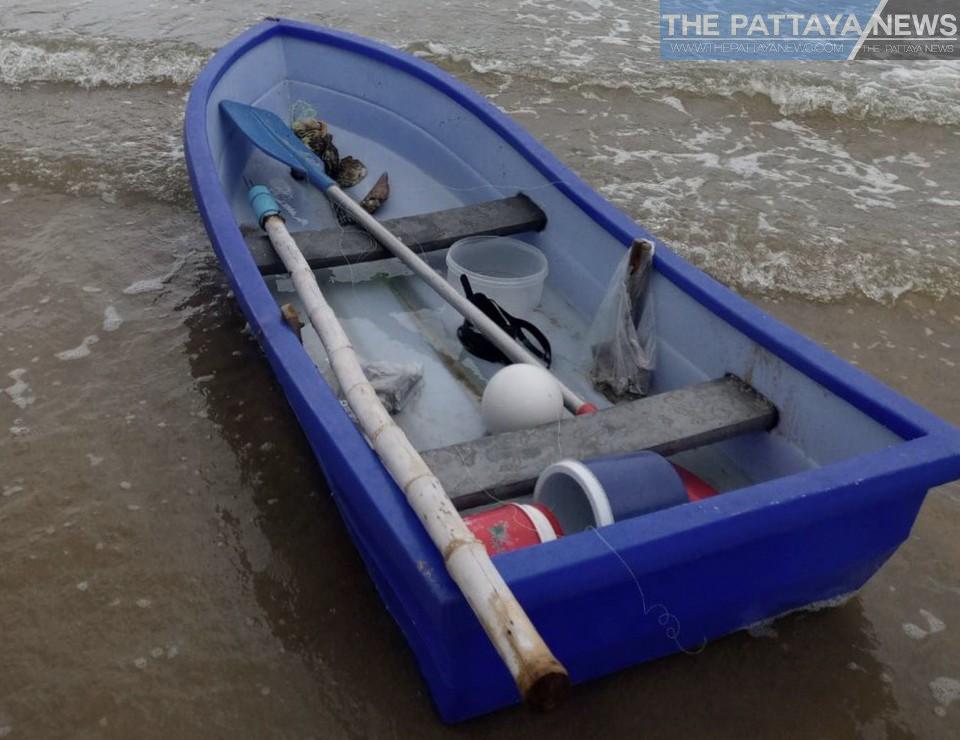 The Pattaya News notes that the rope is commonly used for diving when local residents are searching for shells deep under water. At this point, Na Jomtien police believe the man may have become entangled in the rope or lost sense of direction in the murky water and drowned. Police do not suspect any foul play.
A final analysis on his death is expected pending an investigation at a local hospital.