National –
Thailand is in "hurly-burly" this evening following the first prize lottery ticket of today's lottery draw was made up of the unusual digits of '999997', and with each ticket gives a jackpot of six million baht.
Although some people might not think that anyone would be interested in buying such a repetitive number to win the prize, a woman from Surat Thani fortunately did.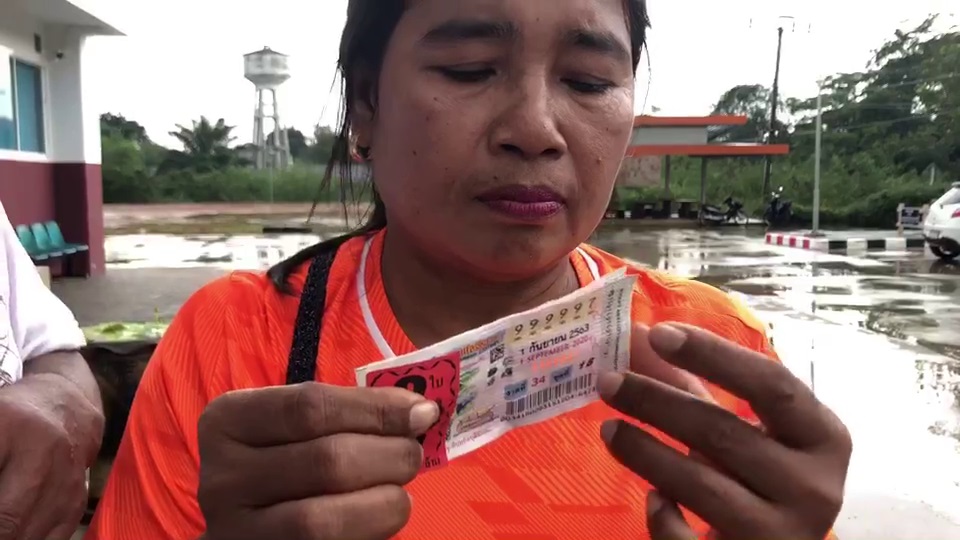 Nattaya Thongson, 52, told reporters that she bought 2 tickets of the same number earlier this week without thinking of winning the first prize, only wanting to have the last two '97' digits.
After claiming the ownership of the winning ticket at a police station, she joyfully said: "I still cannot believe my own eyes that I was going to have 12 million baht overnight. I might spend some for merit, paying debts, and money investment for future business."
Another potential winner was under final verification by police in Thailand.
The Thai lottery, for foreigners who are unaware, is a VERY big deal in Thailand. Thai's use all sorts of methods to determine what numbers they consider lucky-some of those methods even include allegedly speaking to spirits, praying to trees that have certain similarities to religious icons, collecting license plate numbers of people who survived (or didn't survive) accidents and various other methods.
Foreigners are also welcome to play the Thai lottery as it is not only for Thai nationals. The lottery draw takes place on the first and sixteenth of every month.