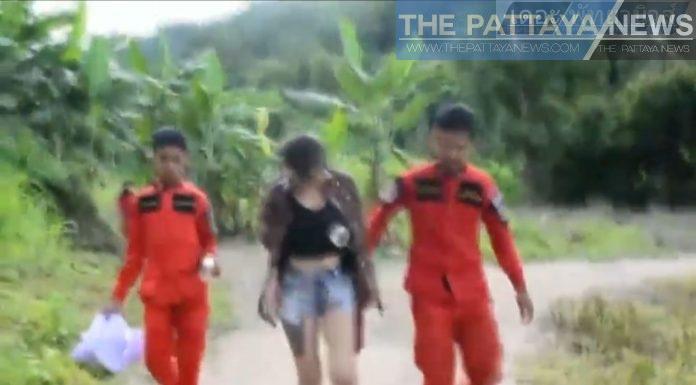 Chonburi-
A mentally disturbed woman was taken to police station after being found naked in a deep forest in Mueang Chonburi yesterday.
The Mueang Chonburi Police was notified of the incident at 6:00 PM yesterday in a forest near the Pa Ampawan Temple in Nongree.
Police, emergency responders and The Pattaya News arrived at the scene three kilometers from the road to find the naked woman who is aged around 35. Her name was not given or provided. A vehicle, presumably belonging to her, was found stuck on a rock nearby.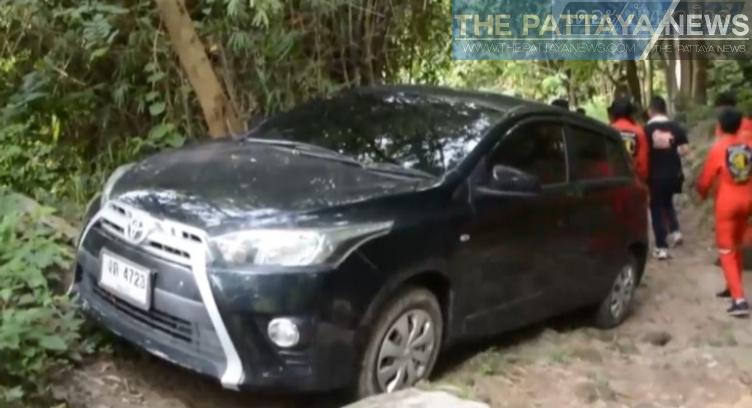 The woman had refused to wear clothes, stating she was free and was washing herself in a small stream. Rescue workers caught her and provided her with a towel. She was taken to Mueang Chonburi Police Station, however, was not fully cooperative.
It was reported later according to police that she has not taken required medicine for her mental illnesses, thus the prior issues.
A local villager, Mr. Jin Tangsoon, 75, who first found the woman and called the police, told officers that the woman came here on Friday night originally.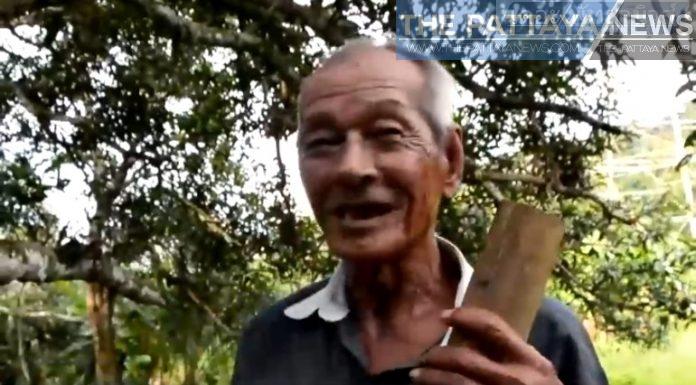 She took a bath at the stream and drank many beers. She surrounded the area with ropes while removing her clothes. He worried that she might be in danger. So, he called police.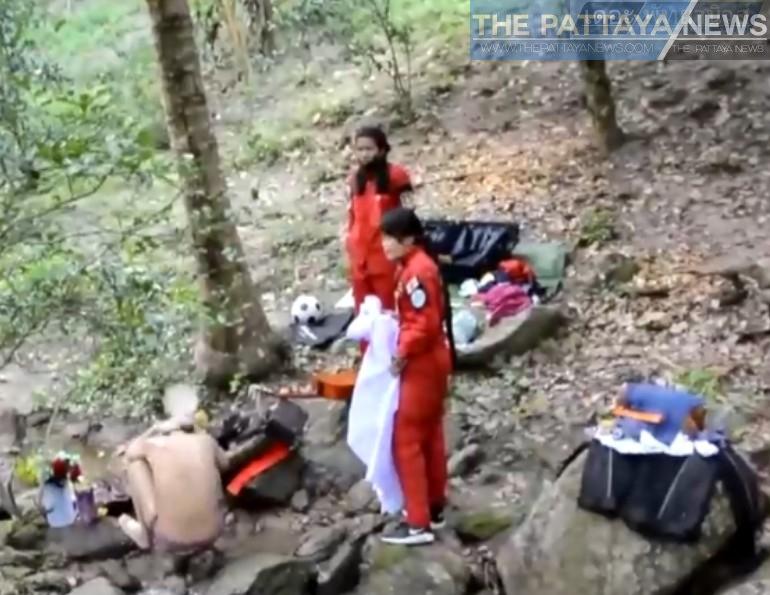 She was later transferred to a psychiatric hospital for further evaluation according to Mueang Chonburi police.