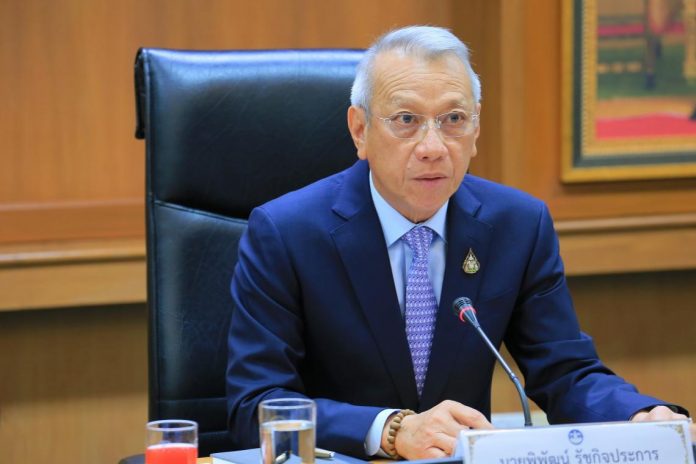 National –
Phiphat Ratchakitprakarn, the Minister of Tourism and Sports, is in talks with four related ministries this week regarding the possibility of re-opening more tourist destinations on October 1 to help stimulate the domestic economy in the last quarter of 2020.
According to the ministry, the fly-in destinations proposed are the Phi-Phi islands, Samui, and Phuket. The re-opening proposal would be similar to the current "Fit to Fly" procedure in which a limited number of foreign tourists must be physically checked from their home country before boarding. They would have to go through another health screening once they arrived at the islands. They would be required to take a Covid-19 test both in their country and on arrival.
They also have to be in quarantine at the provided hotel for 14 days for COVID-19 screening before they were allowed to leave the hotel and travel the islands with limited access. The hotel quarantine would not be sequestered to a single room but would allow usage of facilities like the pool, a private beach, gym etc. in a private resort style setting. These areas would be restricted only to tourists on quarantine. Staff would be limited, would wear PPE and could not leave the resorts without a quarantine as well.
Phiphat believed that at least 2 million foreign tourists would visit the country at the end of this year to March 2021, if the approval of more tourist destinations such as these popular islands was made.
The proposal is not geared at short stay tourists on a budget which is likely still some ways off. However, it would provide an option for so-called snowbirds who escape harsh winters in their own country to return or those with retirement visas, etc.
The exact specifics of the deal although approved in principle are still only proposals and not finalized. A person who would want to take part would not fly in on regular commercial flights but special private charter flights arranged with their local embassy or consulate. The process, since it is not final, is not yet able to be signed up for at an embassy. The Pattaya News will provide updates as they become available.