Rayong –
Prime Minister Prayut Chan-O'Cha led a mobile committee to visit Rayong for the second consecutive day to follow up on the Eastern Economic Corridor's (EEC) infrastructure development project today, August 25.
The government-sponsored EEC program was established in 2018 with a hope to develop eastern provinces of Thailand, namely Chonburi, Rayong, and Chachoengsao, into a leading hub of technological manufacturing and services with strong connectivity to other ASEAN neighbors by land, sea, and air transportation methods.
The first project was the launch of the PM 2.5 data application, introduced by the Digital Economy Promotion Agency (DEPA) of the Ministry of Digital Economy and Society. It was developed as a tool for people to use to cope with dust, smoke, and pollution problems and to monitor air quality data daily.
The project would be launched in 3 provinces in the EEC program that are strongly affected by pollution problems as they are the location of many manufacturing factories, according to DEPA.
The Prime Minister also admired Rayong's OTOP handcrafts, hosted by PTT Global Chemical Public Company Limited, that were produced out of waste materials and transformed into valuable craft products.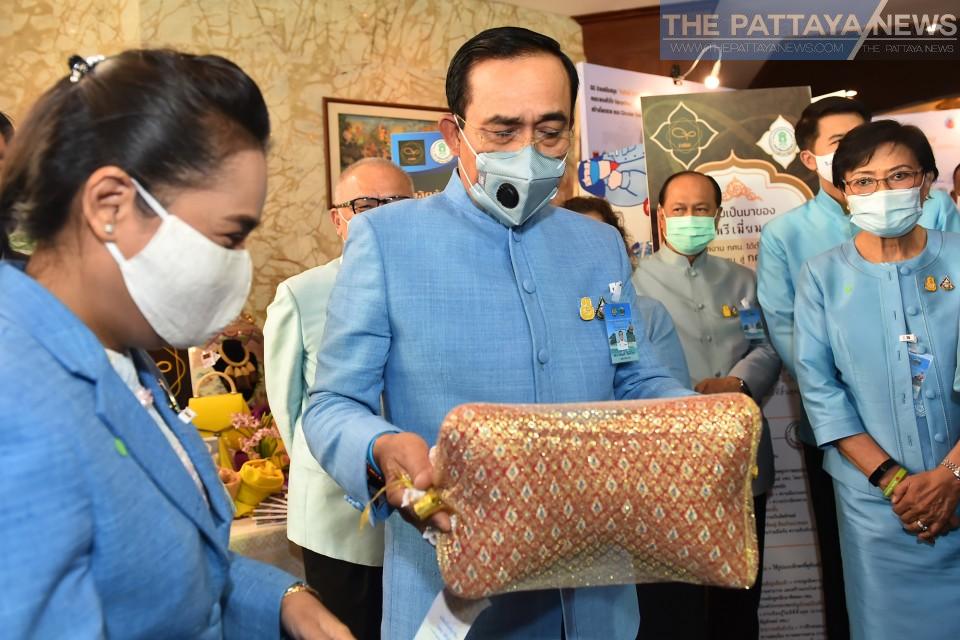 He also praised and gave support to all attendants stating that the projects were proudly completed because every ministry was very collaborative in working with each other.
Prayuth stated: "Only one ministry could not do this alone. One job or project must come from the working cooperation of many ministries."
"All work has problems but the government has tried our best to make all procedures went smoothly, such as battling COVID-19. We will keep on working to drive Thai society in accordance with the "Uniting Thailand to Build a Nation" policy for our children and youth which are the future of the nation."
"Most importantly, everyone must believe in each other. I believe everything will definitely improve," the Prime Minister concluded.