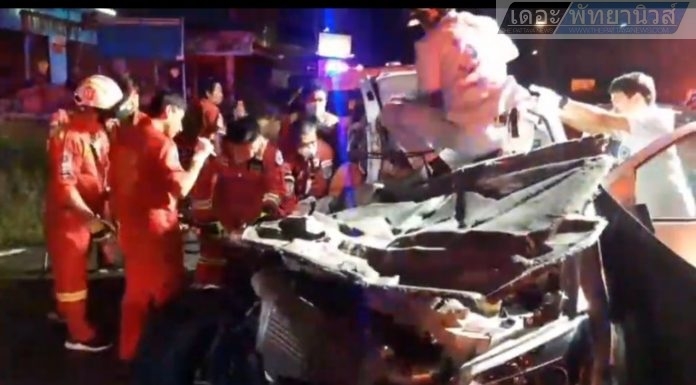 Chonburi-
A pickup truck driver was pronounced dead at the scene after crashing into the rear end of a parked container truck in Mueang Chonburi yesterday.
The Mueang Chonburi Police was notified of the accident at 2:30 AM yesterday on the Bypass Road in Baan Suan.
Police, emergency responders and The Pattaya News arrived at the scene to find the wrecked pickup truck.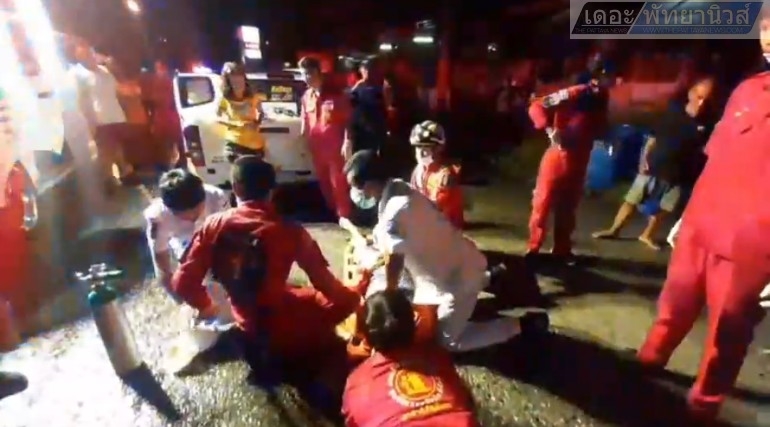 The driver, Mr. Tanusak Boonma, 27, and his girlfriend, passenger Ms. Wanrada Namwongsa, 28, were trapped inside the cab.
It took about half an hour to free them from the pickup truck with a jaw of life. They had both sustained serious injuries.
Mr. Tanusak was later pronounced dead at the scene. Ms. Wanrada was taken to a local hospital with several serious injuries.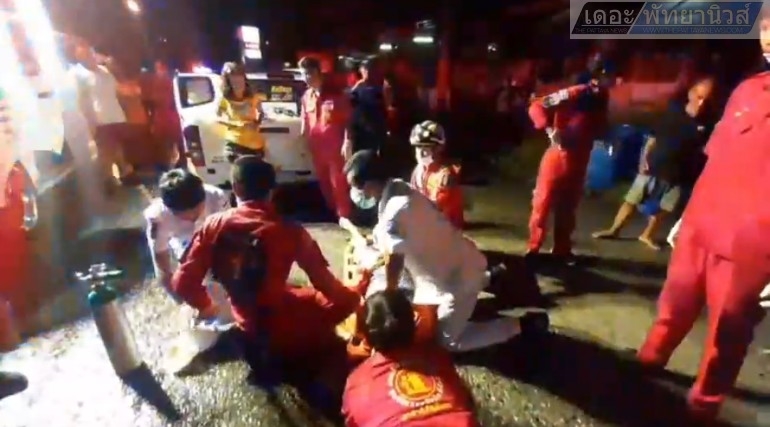 Mueang Chonburi police found a damaged container truck nearby. The driver, Mr. Somri Wangworn, 60 told police that he had parked his truck on the side of the road waiting for a food delivery. He was uninjured.
A witness, Mr. Sippawee Rittitree, age not given, told Mueang Chonburi police that the pickup truck was reportedly practicing drifting techniques. Mr. Tanusak lost control while drifting before crashing into the parked truck, according to Sippawee.
Mueang Chonburi Police will review CCTV but stated to The Pattaya News that the evidence appears to support the statement of Mr. Sippawee and Mr. Somri has not been charged at this time and was released.