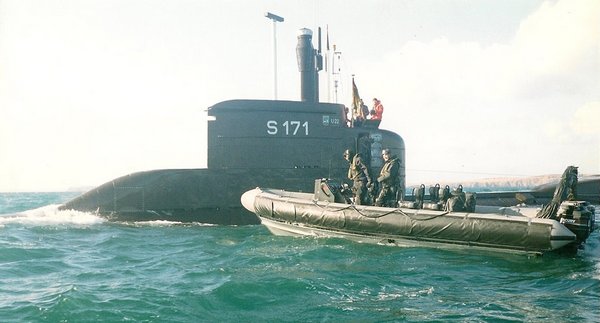 Bangkok-
A sub-committee in Parliament whose task is to handle various budgeting issues including vetting the annual budget bill for 2021 voted 5-4 today to approve the purchase of two 22.5 billion baht submarines from China causing outrage on social media.
Critics on Thai social media immediately attacked the decision, stating that it was ludicrous to be making this purchase with the economy in the current state and the tourism sector essentially shut down due to international borders still mostly closed and foreign tourists banned from entering.
Four coalition MP's from the Palang Pracharath, Democrat and Bhumjaithai parties approved the Navy budget for the China-made subs, while four opposition MP's voted against the proposal.
The tie breaker was brought to the chairman of the sub-committee, Suphol Phong-ngam, who is a member of the Palang Pracharath Party which currently has the majority power in the Thai Government and is traditionally strongly pro military. He voted yes, leading to the proposal to be approved.
Many opposed to the purchase on social media called for the five MP's who approved the proposal to be "voted out" of power and called for citizens to not vote for them in the next election. There will be a second reading of the budget bill in the House of Representatives in the upcoming future and it is possible the bill could be reviewed, with many online demanding the House of Representatives re-examine the deal and allocate the money for economic support instead.
The members who voted for the proposal have not immediately responded to the criticism, although it is noted that the proposal is part of a long term signed deal with China to purchase three submarines in total, previously signed by the government many years ago and is potentially legally and contractually obligated regardless of the pandemic. The first submarine was purchased back in 2017 but is not expected to be delivered until 2024. It is unclear when the two additional submarines would be delivered.