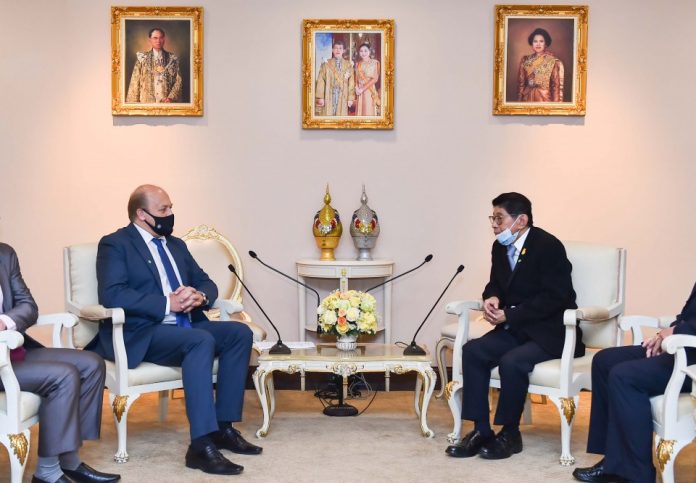 BANGKOK – The Russian Ambassador to Thailand, Evgeny Tomikhin, has lauded Thailand's success in carrying out measures to deal with the coronavirus disease 2019 (COVID-19) pandemic, and welcomed an exchange of information and technique in developing an effective vaccine against the disease.
The Deputy Prime Minister, Prof. Dr. Wissanu Krea-ngam, welcomed the Russian Ambassador to his new posting in Thailand, affirming close relations between Thailand and Russia and applauding the envoy for his role in enhancing relations. The Deputy Prime Minister gave his assurance that he would support work with Russia in all respects, especially those in which he is directly involved, including justice, culture and education.
The diplomat said the COVID-19 situation in Russia has improved, while acknowledging Thailand's considerable success in the matter. He thanked the Thai government and its relevant agencies for their assistance to Russians in Thailand throughout the crisis.
Russia has announced its success in developing a vaccine for COVID-19 and has indicated a willingness to share such information with Thailand. As for the disease dampening Thai-Russian trade, the Ambassador reminded his audience that their fundamental ties remain strong, and potential for economic cooperation is still great.
Source: Thai National News Bureau