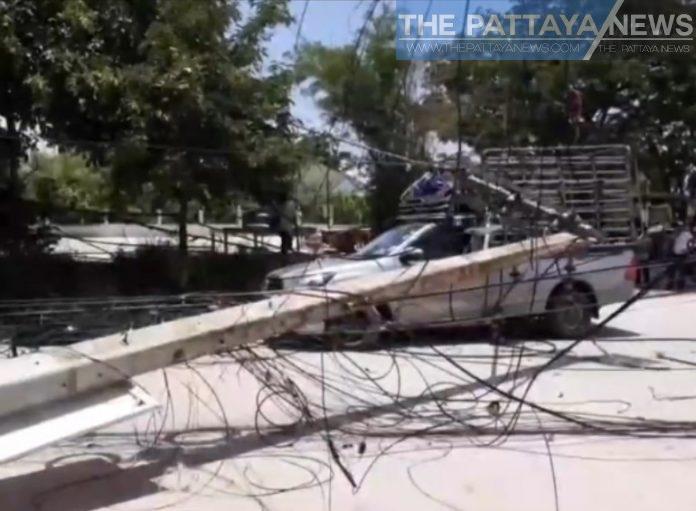 Chonburi-
A ten wheel truck crashed into a group of power poles yesterday causing the power poles to hit a pickup truck in Mueang Chonburi.
Mueang Chonburi Police were notified of the accident at 1:00 PM yesterday in Na Pa.
Police, emergency responders and The Pattaya News arrived at the scene to find a ten wheeler truck which was carrying various iron parts.
Six high voltage power poles were pulled down during the accident. One of them had landed on the roof of a nearby pickup truck.
Electric power was shut off while local power company staff removed the power lines and made repairs.
The truck driver of the ten wheeler claims he had no idea what happened and did not see the power poles that he had collided with.
The pickup truck driver told The Pattaya News he was very lucky not to be injured when a power pole landed on a portion of his vehicle. Both men declined to give their names to the press.
Mueang Chonburi police are continuing their investigation and will review CCTV in the vicinity.