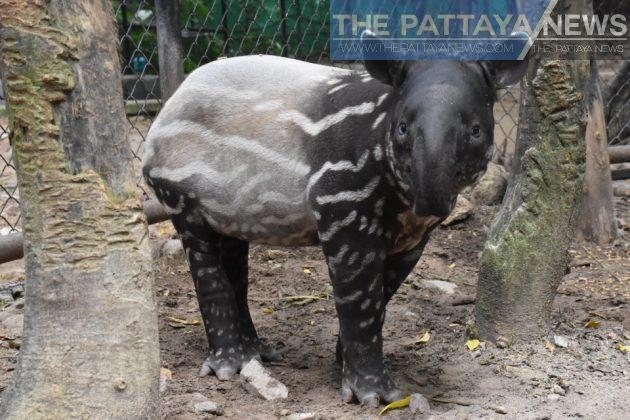 Pattaya-
The Khao Kheow Open Zoo has welcomed its newest addition, a brand new baby Tapir born to two other Tapir in the park.
The baby is healthy and currently sticks close to his mother. Mr. Athaporn Sriran, Director of Khao Kheow Open Zoo, said it was a delight to welcome the animal which is classified as endangered and protected in Thailand.
The baby Tapir can be seen by guests at the Forests of Asia exhibition area from today onwards. Mr. Athaporn stated that demand to see the newborn baby Tapir was likely to be very high and advised to book in advance and ensure physical distancing and other rules were followed due to the possible threat of the Covid-19 Coronavirus.
The baby, who has not been given an official name yet, was born on June 1, 2020 and today is the first day he has been exhibited to the public as a whole.