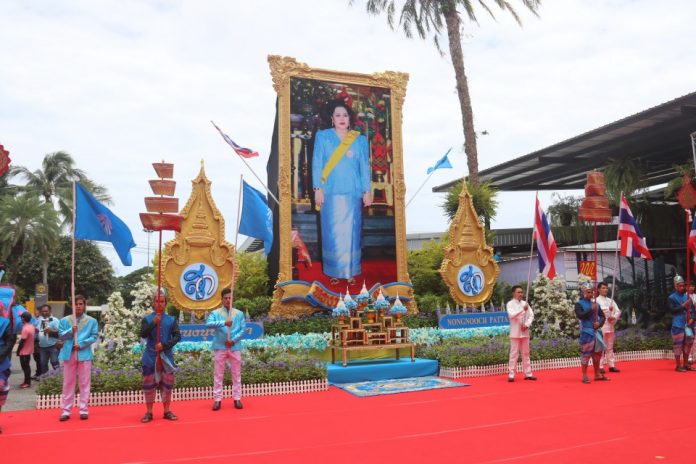 Pattaya-
The top-ranking officials of Pattaya City joined a merit-making ceremony at the Banglamung District office this morning to honour the 88th birthday of the Queen Mother Sirikit Kitiyakara, mother to His Royal Majesty The King Maha Vajiralongkorn Bodindradebayavarangkun.
Leading the ceremony started with the giving of alms to monks and a traditional buddhism ceremony.
The honor ceremony was held in front of the Queen Mother Sirikit Kitiyakara's picture.
Meanwhile, the Nong Nooch Gardens has celebrated the Mother's Day with a parade and elephants giving jasmin flowers to elephants's mothers.
In Thailand, Mother's Day is celebrated annually on August 12 as it is the birthday of Her Majesty Queen Sirikit, The Queen Mother, who is also regarded as the mother of all Thai people.
Read more about our article about Thailand, Mother's Day HERE.