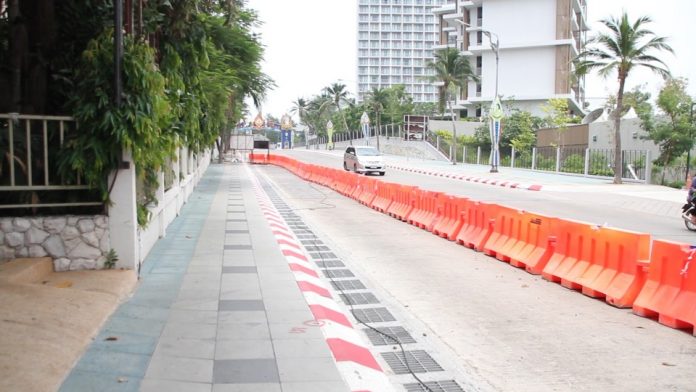 Pattaya-
An improved and substantially wider drainage system has had the Beach Road section of work completed, said the Pattaya Mayor today.
The Pattaya City Mayor, Sonthaya Khunpluem, told The Pattaya News today, Friday, July 31, 2020, that "The improved drainage system construction project which is based on the Beach Road section is now considered complete. This work has been ongoing for a substantial period of time and has already shown significant improvement in lack of flooding and damage to the beachfront."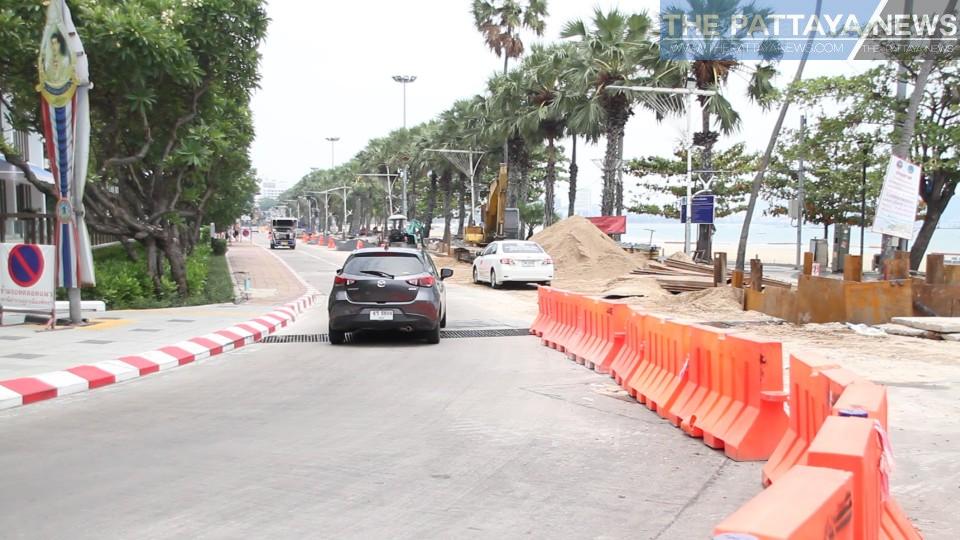 Mayor Khunpluem noted that other parts of the drainage system across town were not yet fully complete which had led to recent flooding during heavy rain. He noted, however, that the flooding was substantially less than prior years in Central Pattaya and as other sections of drainage work were completed the overall situation in the city would drastically improve. He cautioned that residents would not see the full impact and success of the system until the full project was completed across the city.
Mayor Khunpluem also noted that several inadequate and broken water pumps had been repaired since the last major flooding several weeks ago and would be redeployed to assist with any future potential problems.
"The system can release 86,400 cubic metres per hour. If there is a lot of rain then the improved system can handle it, the water pump station located near Walking Street will also be used to release water into the sea as well. This pump has also been recently serviced and repaired." Mayor Khunpluem added.
Mayor Khunpluem did not give an estimate during the statements on when other drainage and cable related projects would be completed across the city. He had recently stated in prior weeks that delays had taken place due to the Covid-19 Coronavirus crisis and construction crews being placed on a temporary stop for nearly two months in April and May. The Mayor also acknowledged that there was still work to be done on the Walking Street portion of the project which was primarily devoted to moving cables underground.
Work on recovering and repairing broken sections of the pavement and walkway on Pattaya Beach, damaged during the extended construction, was also underway said City Hall officials earlier this week. This also includes any remaining construction zones and material on Beach Road.