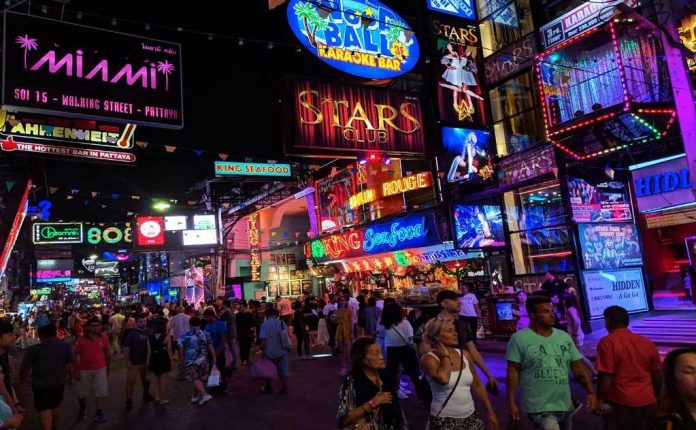 Bangkok-
At a meeting over the weekend held at the news building of the Chatuchak Newspaper titled "Brainstorming to help save the economy and revive tourism" a top representative of the entertainment and nightlife industry in Thailand urged the Department of Disease Control to allow entertainment venues to close at 2:00 AM instead of the current "early" closure of Midnight.
The entertainment industry representative, Mr. Thanawat Srisuk, stated among other things that although the entertainment industry was considered "small" to the Thai Government they were a critical part of the tourism industry and very important for both domestic and foreign tourists visiting Thailand. He stated that millions of workers had struggled during the near four month closure of this field.
Entertainment venues had been closed on March 18, 2020 due to Covid-19 precautions and were re-opened on July 1, 2020.  Thanawat stressed that the entertainment industry was the first to close and the last to open, but now had, according to him, suffered a 70 percent decrease in business due to multiple factors, especially the ongoing ban on foreign tourists and closure of the Thailand borders.
Thanawat stated that he and many other in the entertainment industry depended on foreign workers from nearby countries like Cambodia and Laos but with the borders still closed this was also dramatically hurting the industry. He proposed that the Department of Disease Control allow entertainment venues to close at 2:00 AM in areas where this was permitted before the virus (which includes Pattaya) to help support the industry as well as provide a larger time-frame to visit venues which would make it easier to physically distance.
The Pattaya News stresses this is just a proposal and it is unclear if this will actually be seriously considered by the DDC or where the proposals in the meeting will be passed onto.
Original Source: https://www.khaosod.co.th/special-stories/news_4488072