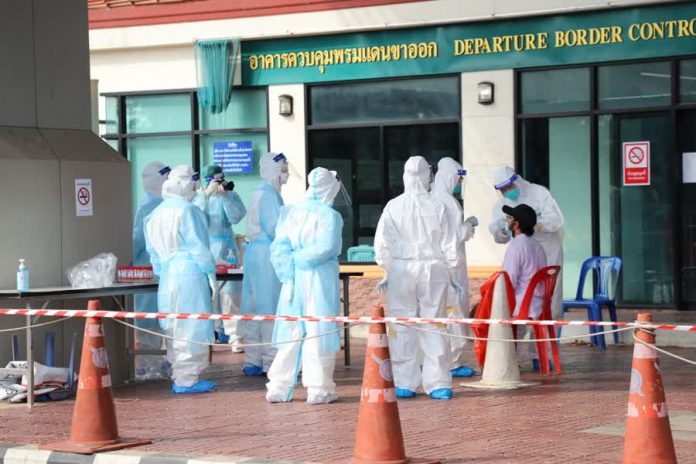 Chonburi-
A 56 year old Thai man who had recently been repatriated from India was pronounced dead yesterday after being taken to a hospital from his state quarantine room in Chonburi, according to the Center for Covid-19 Situation Administration or CCSA. The cause of death was not Covid-19.
The man, whose name was not given by the CCSA,  arrived on July 10th in Thailand from India and began to show symptoms of illness on July 11th such as profuse sweating and discomfort. He was rushed to a local hospital where it was discovered that he had a myocardial infarction, better known as a heart attack. The patient had a history of diabetes and kidney disease, according to the CCSA.
His wife was made aware of his death and reportedly thanked quarantine staff and doctors for doing their best to take care of her husband and rush him to the hospital. In Thailand, all repatriated Thai nationals must do a mandatory fourteen day state quarantine before being allowed to return to their home. These precautions are to help potentially prevent the spread of Covid-19.
Photo: Stock Covid-19 photo