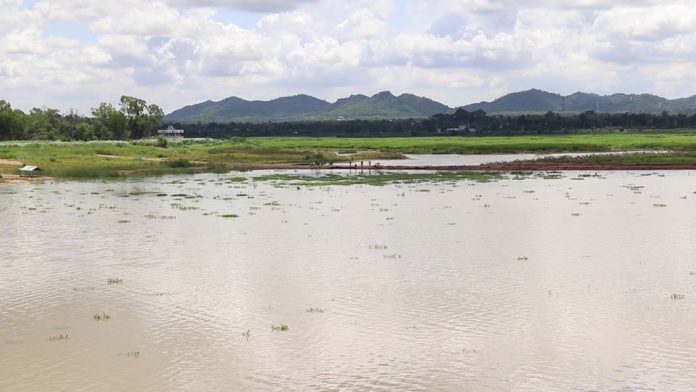 Pattaya-
The Pattaya Water Authority, in a post on their facebook page, warned this week that although Pattaya had recently suffered flooding and isolated heavy rains that reservoirs in the city remained low on water.
PWA Pattaya office chief Chaithas Eedsaeng stated in an interview with associated local press that the city water supply, although improved from prior months, was now only at 20% of capacity. This is based on all five reservoirs for the city that feed into the main treatment plant.
This has led to the Pattaya Water Authority deciding to reduce the total volume of tap water available to city residents daily, to 150,000 million cubic metres from 200,000 million cubic metres.  This may lead to some portions of the Pattaya area seeing reduced or even no water flow for periods of time, according to Chaithas.
He also stated that the situation was likely to improve in the back-end of this month as more rainfall was predicted for the Pattaya area.
The Pattaya News notes that rainfall is only one factor of lack of water, as we have previously discussed, with climate change, water management issues, construction related work and other factors also reportedly leading to the current situation.