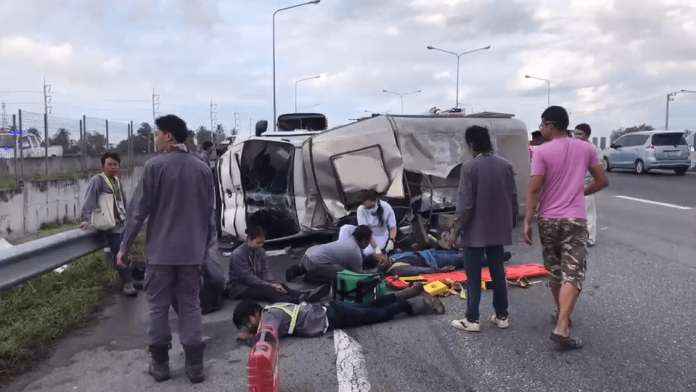 Si Racha-
Six people have sustained injuries after being thrown from the bed of a pickup truck after a tire reportedly exploded this morning, causing the vehicle to flip on its side.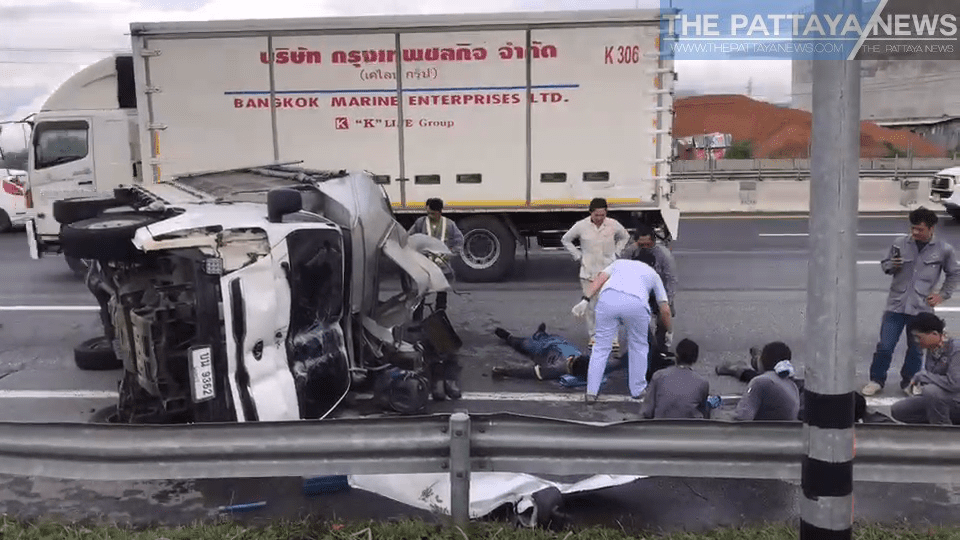 Rescue workers were notified of the accident at 7:00 AM on Motorway 7 in the Surasak sub-district.
Rescue staff and associated Thai press arrived at the scene of the accident to find an over turned pickup truck. Six Thai workers who had sustained various injuries were found scattered nearby. They were all taken to a local hospital.
The pickup truck driver, Nukun Karutket, who wasn't injured, said they were heading to a construction related work site in Laem Chabang.
Nukun reportedly admitted to associated press at driving at about 90 km/hr. The back tire of the truck exploded, causing him to lose control of his vehicle and end up crashing.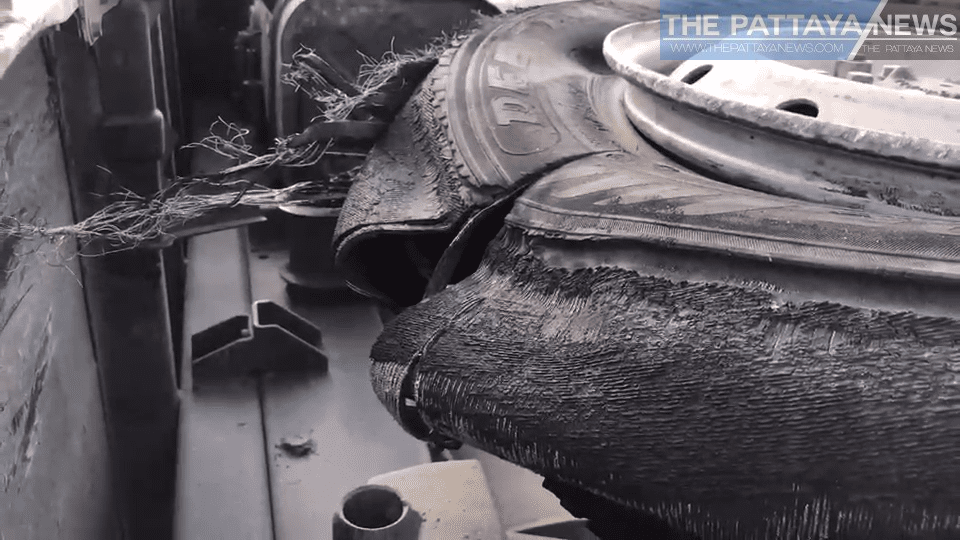 The pickup truck hit a guardrail before flipping on its side. Six workers in the bed of the pickup truck were thrown during the incident and injured.