The following is a press release, the opinions and writing inside are their own.
Pattaya-
We have already told you about a generous initiative of a dozen people at the initiative of Mr. Olivier Gachoud, who decided, on a private basis, to finance the purchase of meals for Thai people affected by the crisis and hunger . Our prior press release is below.
Swiss Citizen continues to help the needy in Pattaya during Covid-19 crisis
This action started on May 13, with the help of a handful of expatriate and Thai volunteers, and was scheduled to last a fortnight. From extension to extension, we arrived at June 30, 2020.
But the needs are still there, Many people are still struggling and many businesses have not opened due to lack of tourists, we see it every day, with each distribution, it is a heartbreak to be able to offer only one bottle of water to the latest arrivals. With most businesses and individuals having stopped their charity efforts there are few options left for those in desperate need.
This is why we have decided to continue this action until July 31, 2020.
We will continue to distribute 300 meals a day, the price of the meal with its bottle of water is 25 baht. Over 80 days this will represent more than 24,000 meals for a minimum budget of 600,000 baht.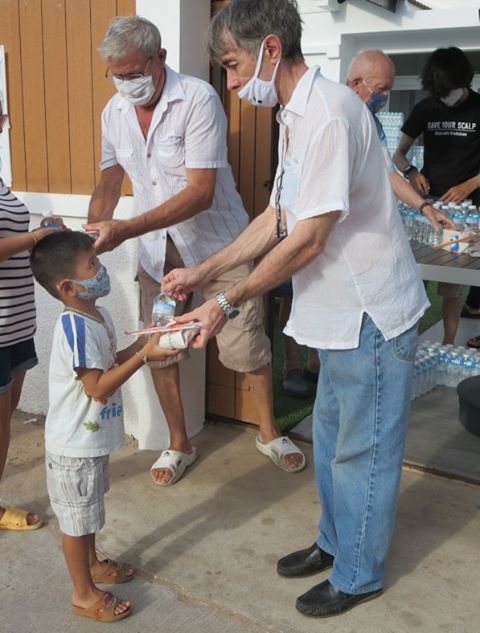 This distribution takes place every day at 5 p.m. in Thappraya soi 5 at N ° 154/17 soi 5. Pattaya
We remind you that this small group is not supported by any association or company. He fights to be able to ensure these daily distributions.
So, if you want to be part of the ALL DONATIONS adventure, whatever the amount is welcome, or if you simply want to help us with the distribution, don't hesitate, we need you.
You can contact us through our web page:
http://actioncovid19.pattaya-thailande.com