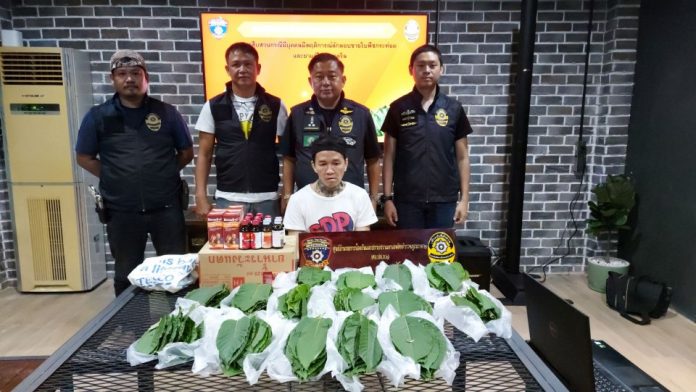 Bnaglamung-
An accused drug dealer who reportedly admitted to buying kratom leaves from Phuket to sell locally was arrested in Huayyai yesterday with 340 kratom leaves and 18 bottles of cough syrup which can be used as ingredients for a drug cocktail, according to Region 2 Police.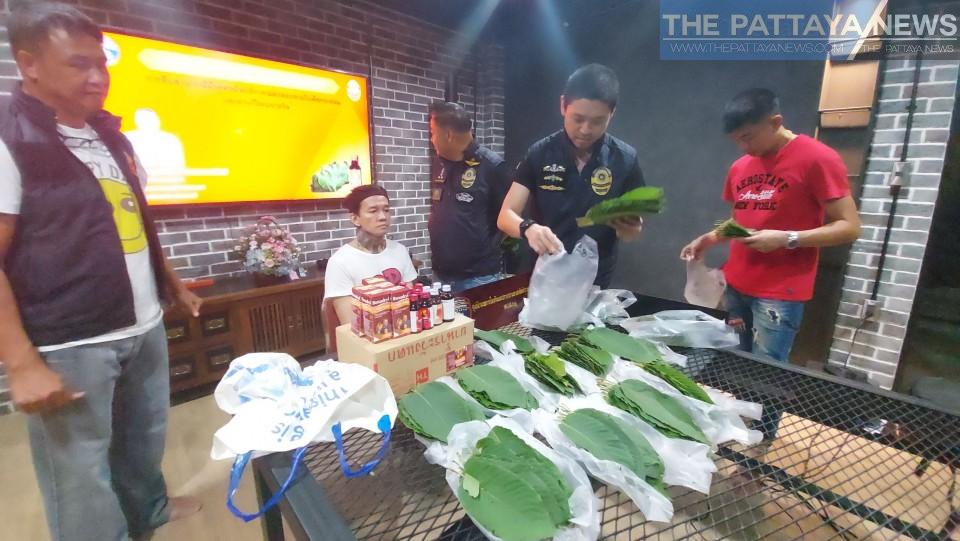 A team of the Region 2 Police led by Colonel Adulayapat Taephonchayasin revealed the arrest to the associated Thai press yesterday.
The Region 2 Police arrested 43 year old Mr. Praset 'Chock' Ittiyaphon. Seized from him were 340 fresh kratom leaves and 18 bottles of cough syrup.
He bought the kratom from a man in Phuket which was sent via postmail while the cough syrup, which is illegal without a prescription in Thailand, was bought from a local pharmacy which had been previously raided according to Col. Adulayapat.
Chock is facing charges of illegal possession of Category 5 drugs with intent to sell and illegally selling cough syrup.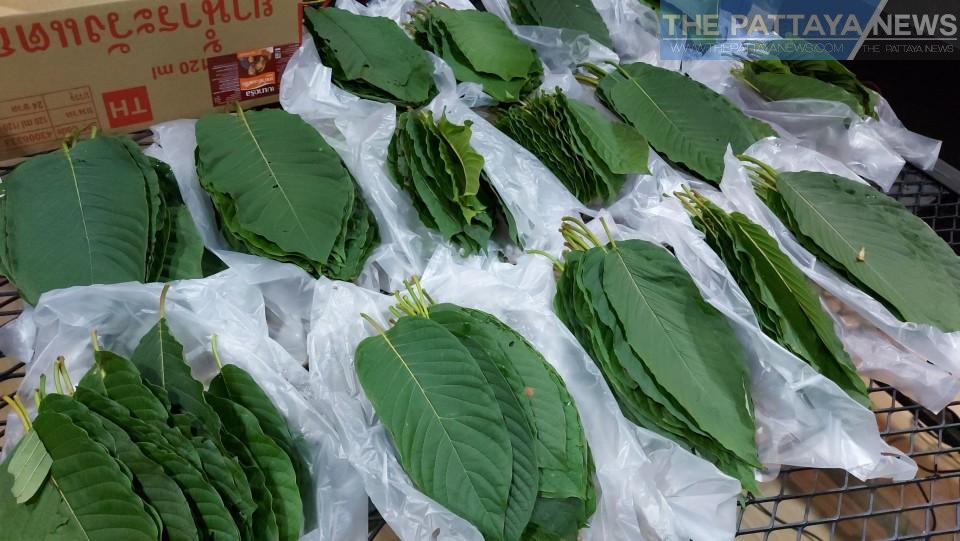 Cough syrup is used among local teenagers to make a cocktail drug known locally as 4X100 ('See koon roy'), according to Pattaya Police. This is a mixture of cough syrup, alcohol and other prohibited items.