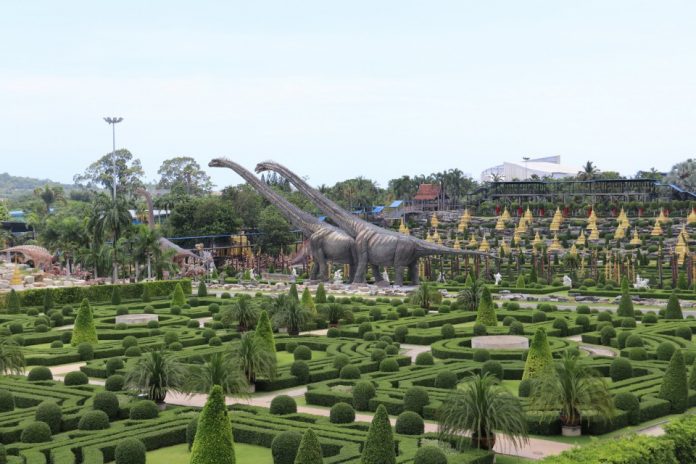 Pattaya-
Nong Nooch Gardens, one of Pattaya's most famous and largest tourist attractions, confirmed to associated press this afternoon that they have decided to cancel two tier pricing for expats who live in Thailand and are residents.
This is effective from July onwards. Foreigners will need to provide one of the following to get the reduced price:
-Thai Drivers License
-Resident Card
-Valid Work Permit
Additionally, senior citizens over 60 will get free admission every Monday which also applies to foreign nationals with proof of residence in Thailand.
Source: Nong Nooch Garden, Thai Visa