Pattaya-

A large fire that could be seen from Pattaya and Koh Larn beaches Beach caused significant damage to a diving boat off Koh Larn tonight.
Here is video of the incident:
The Pattaya News was informed at around 6:00 PM that a yellow diving boat named "Rung Arun" had caught fire near Ta Yai Beach off the coast of Koh Larn.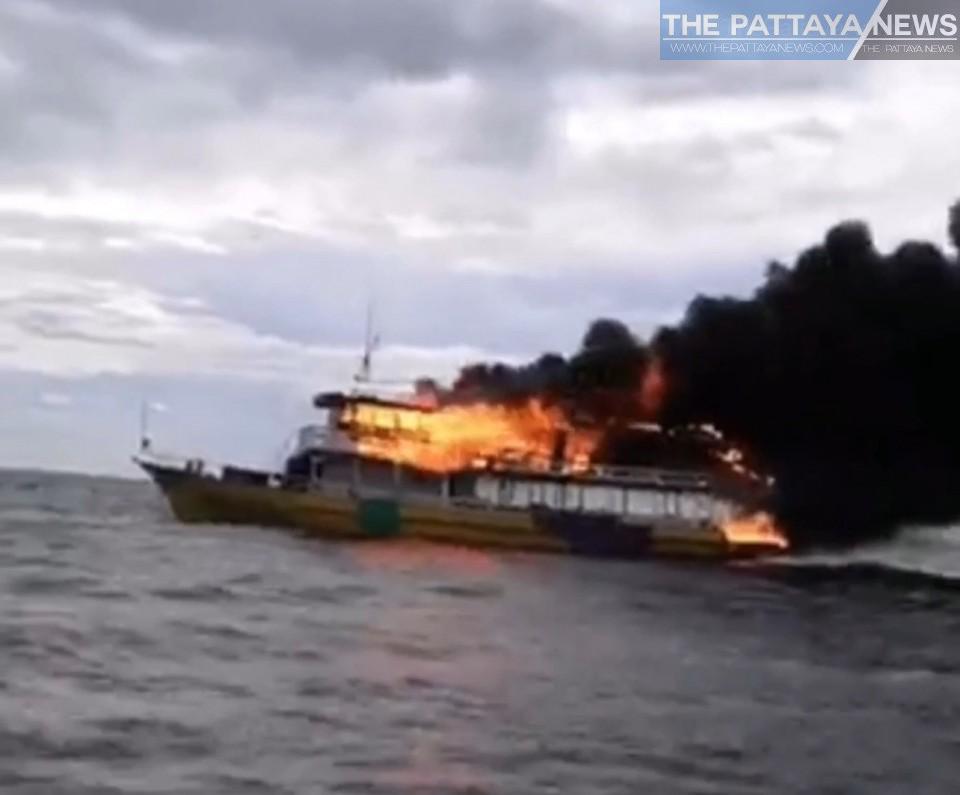 The fire appeared to have primarily been ablaze on the second floor of the diving boat.
Nearby, boat and jet ski operators helped the captain and several crew members escape from the fire. The good Samaritans also assisted with putting out the fire.
Luckily, there were no reports of injuries in the blaze.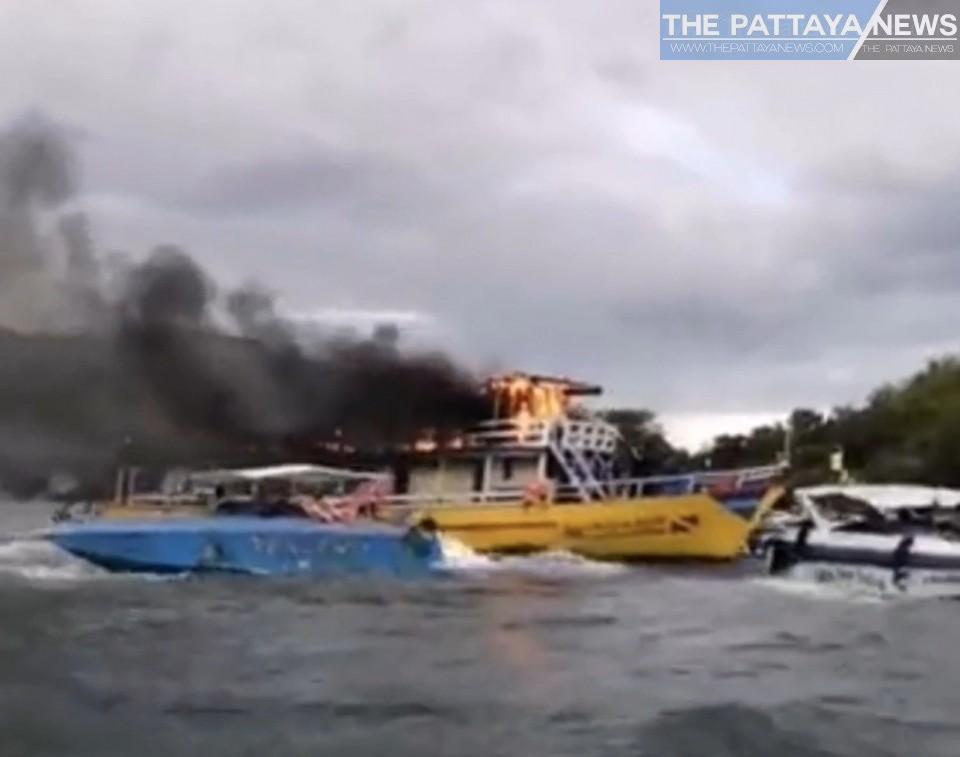 The total cost of damages as well as the exact cause of the fire are being investigated by local Pattaya marine authorities.
PHOTOS: Prapassorn Meekaew