Pattaya-
A fire raged through the Sukhawadee House in Pattaya this morning on the first day it re-opened in almost four months due to the Covid19 Coronavirus crisis.
Here is a video taken by our team of the fire:
Fire fighters were notified of the fire at 10:30 AM. Fire fighters with more than twenty fire engines and The Pattaya News were dispatched to the scene as flames spread rapidly inside the main building. Sukhawadee House is a popular local tourist attraction with unique wooden architecture that attracts tens of thousands of tourists yearly.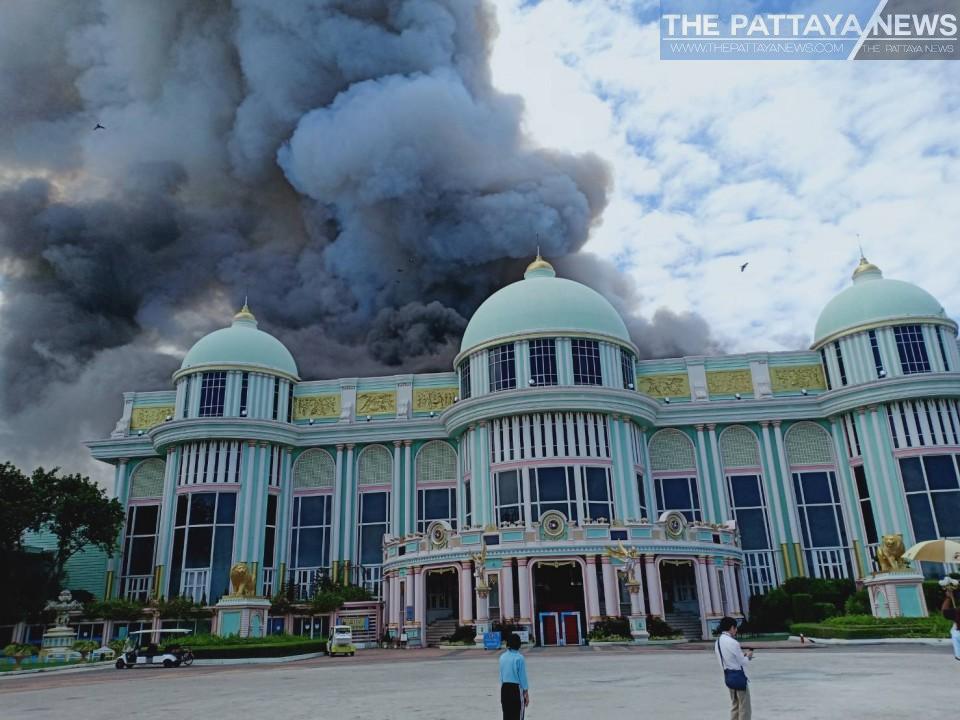 It was reported that today was the scheduled first day of their reopening after being previously closed due to the Covid19 Coronavirus crisis.
At this stage firefighters believed that the fire had started from the Budhha Baramee Building where religious Buddha images were being stored and spread to the main bulding. Six people escaped the fire without injuries.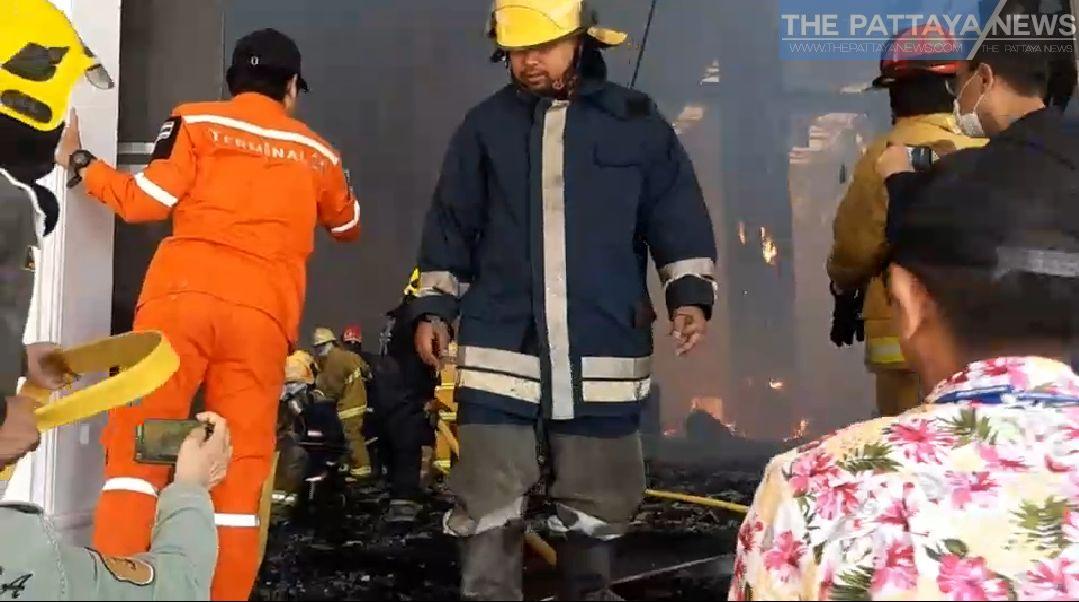 The exact cause of fire is yet to be identified and fire inspectors will be reviewing the scene of the incident this afternoon. It took several hours to completely get the fire under control and secure the premises. The interior of the main building appears to be a near total loss.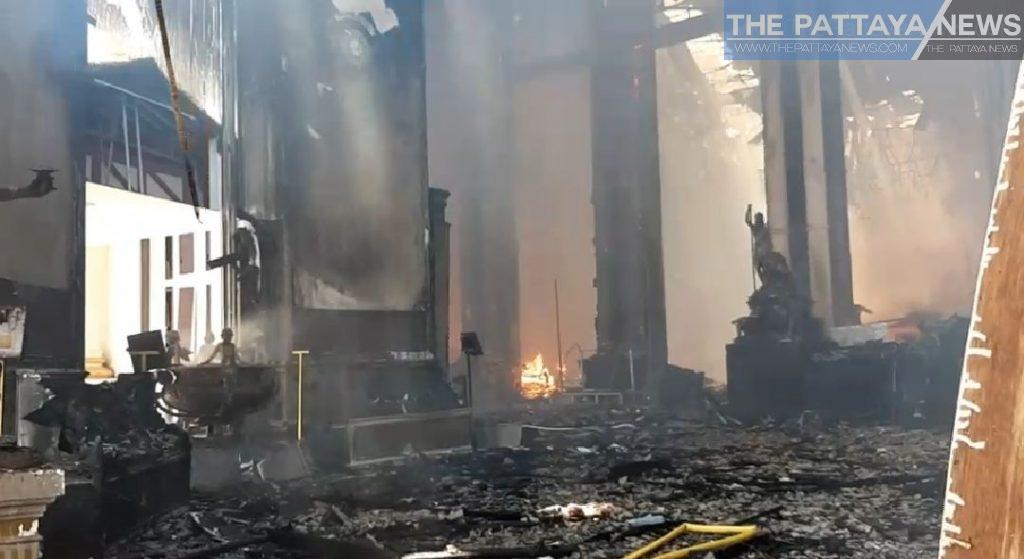 We will provide updates to this article here at The Pattaya News as they come in.