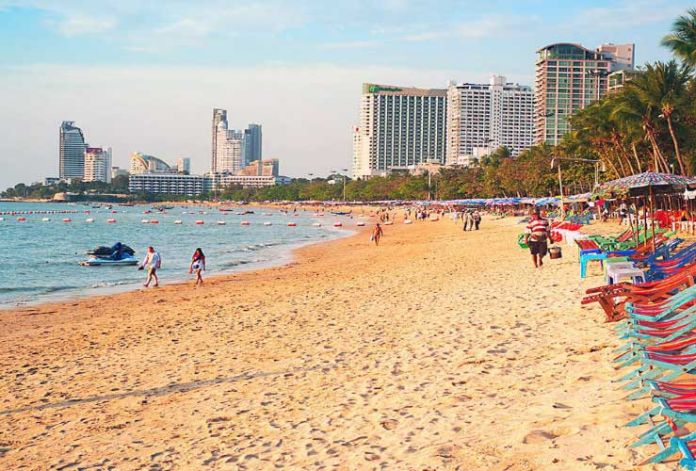 Editor's Note: The following is a letter from a local resident sent to The Pattaya News. The opinions and writing within this letter are their own and may not reflect those of The Pattaya News Company Limited.  If you would like your concern or submission considered for publishing, e-mail us at pattayanewseditor@gmail.com
IMMIGRATION VISA REQUIREMENTS AND INCONSISTENCY WITHIN THE LONG STAY EXPAT COMMUNITY
Most retired long stay expats are probably aware of the new health insurance requirements when non O-A visa holders apply for their one year extension of stay (commonly referred to as retirement visa extension). Like many of my expat friends, we have lived full time in Thailand for 20 years or more and now in the age groups 70 and 80+. Each year we attend Immigration with all the necessary paperwork to renew our extension of stay. In my case I have had inpatient health insurance with a well known Thai company for 18 years. Now at age 76, the premiums are very expensive.  Up until now I have not had outpatient health insurance (far too expensive), so if and when the need arose I made a quick visit to a private hospital and usually arranged for payment prior to treatment. Now I have paid an exorbitant sum for an OPD upgrade to my existing policy. Only to be told later by the insurance company that I cannot claim OPD expenses on certain types of procedures, like blood tests, skin cancer checkups etc. So I am paying for OPD cover but cannot claim !
I retired to Thailand from Australia on a non immigrant O-A visa. Many of my retired long stay friends from Australia, New Zealand and America are here on non immigrant O visas. For some reason, these lucky individuals have not been targeted with the new health insurance requirement by the Immigration Department when they attend to extend their one year visa.
I am aware of the differences between the two types of visas. I am also aware that (if we weren't under COVID 19 travel restrictions) I could now visit a Thai Embassy in a neighboring or other Country and change my visa to an O type. Then return to Thailand as a tourist, and at the appropriate expiration time of my tourist visa, visit my local Immigration Office and apply for a one year extension. From then on the new OPD health insurance requirement would no longer apply to me.
The Government did a survey of their public hospitals to establish the baht value and statistical numbers of those people who were leaving without paying for their treatment. The results showed that the majority of offenders were immigrants from neighboring Countries and short stay tourists. I don't recall reading that long stay expats were even mentioned.
So why is a select group of long stay expats being financially penalized by the Immigration Department and why is the process inconsistent?
Respectfully,   JINGJO