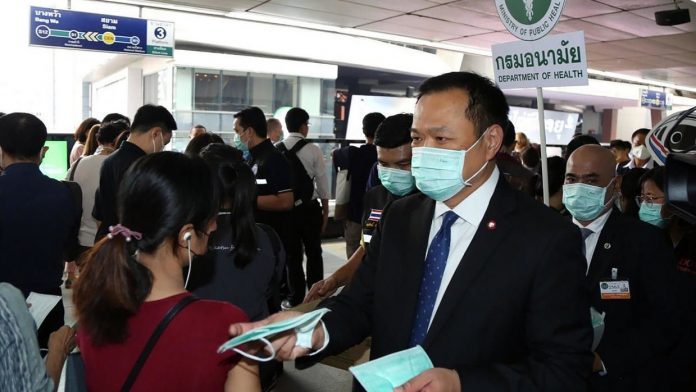 Bangkok-
The Thai Health Minister, Anutin Charnvirakul, spoke at a press conference today where he stated Thailand's tests with several types of potential Covid-19 vaccines were going well and the first could be ready by early 2021.
In a joint venture with BioNet-Asia they are developing a DNA based vaccine that according to Anutin has already shown significant progress on mice in antibody response tests.
Bionet-Asia is a Thai-French private company.
According to Anutin, Thailand could be one of the first countries in the world to develop a vaccine for Covid-19. He stated that the first priority would be Thai people, although they would share the formula with the world if they were successful.
Thailand is working on six total types of vaccine in development currently and is devoting a significant portion of their medical power towards finding a vaccine. The six types are DNA, mRNA, protein subunit, Virus Like Particle (VLP), inactivated virus and viral vector. Chulalongkorn University is working on a mRNA vaccine and has recently reported substantial progress with monkey based testing.
Anutin has previously volunteered to be the first person injected with a vaccine in a human trial in Thailand.