Pattaya-
Professor Thon Thamrongnawasawat, who is a Marine expert who has published dozens of books and lectures on marine science at Kasetsart University has posted on his social media accounts yesterday how awed he is with the current look and feel of Pattaya.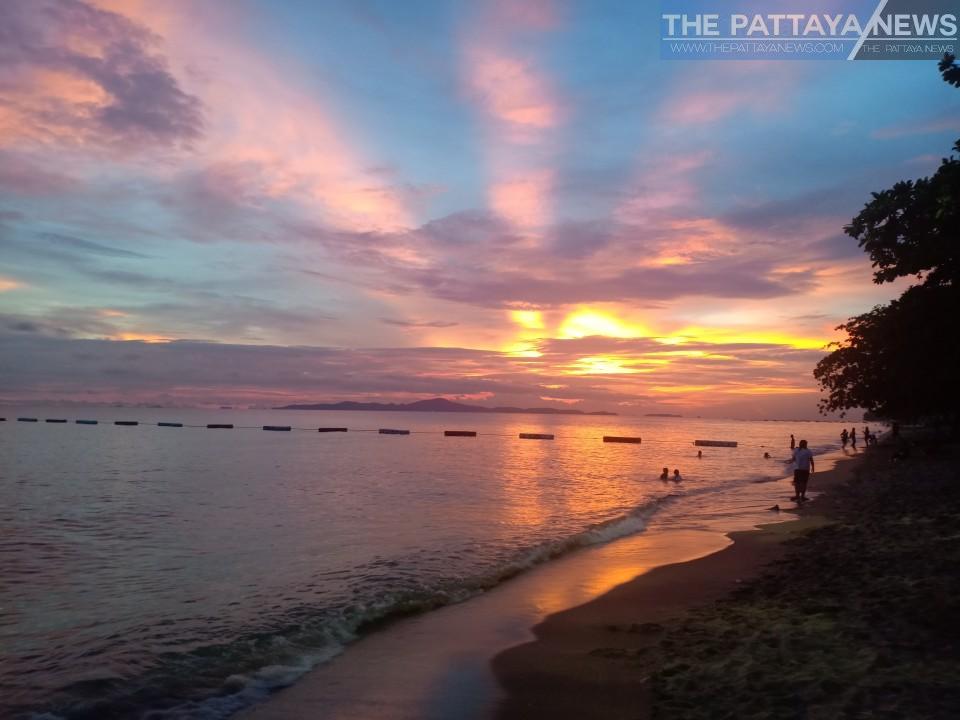 Thon, who has previously been an advisor for Pattaya City and the Thai Government on marine related issues, was clearly impressed by his visit. He was in Pattaya for a short business trip and took a day out to visit the local beaches.
He wrote about how the local beaches and water were the cleanest he had seen in fifteen to twenty years and that the lack of tourists had clearly improved the environment of the area.
He commented on how relaxing and quiet the city was after 9:00 PM and with all entertainment venues closed now was currently the best time for Thai people to enjoy the beaches, islands and natural areas of Pattaya before the city began to relaunch and open again.
He was impressed with the lack of boats clogging the bay which had clearly brought back a wider variety of sea life to the area.
He remarked on how easy it was to cross the road in the city and not have many loud noises, music, motorbike drivers, vendors, loitering individuals on the beach and other distractions.
He did, however, state that he understood how difficult the situation was for business owners and that in the long term the situation would need to reverse and the city need to attract tourists and reopen entertainment venues to survive.
However, he encouraged the city to use this quiet time to look for permanent solutions to handling environmental issues as tourists return and nightlife inevitably reopens.