Thailand-
This afternoon, Sunday June 21, will bring a very rare partial solar eclipse visible throughout Thailand, including Pattaya.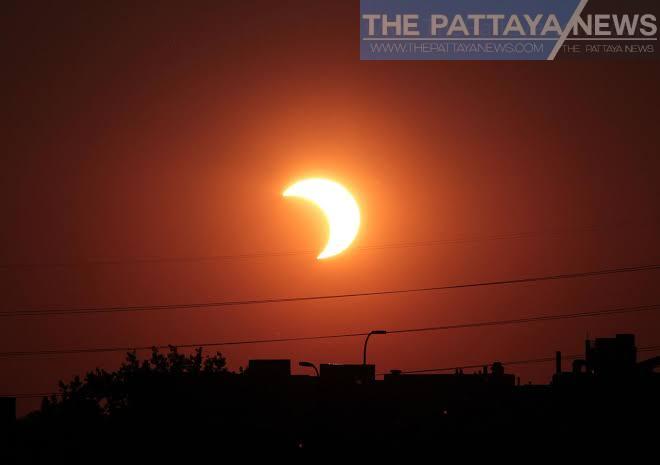 The event should begin around 1:00 PM Sunday with the peak of the event in our area, where the moon will cover roughly 40 percent of the sun visibly locally in Pattaya should be around 3:00 PM in the afternoon.
This will be visible of course based on the weather permitting. The current forecast calls for late rain but likely an afternoon of fairly high probability to view the partial eclipse.
To see the exact timeframe of the partial solar eclipse for your area visit the site below:
https://www.timeanddate.com/eclipse/in/thailand/bangkok
Medical experts have advised to make sure you use proper protection for your eyes before the event and do not watch the eclipse with the naked eye.