Si Racha –
Five people have been injured after police chased after a pickup truck which broke through a checkpoint in Si Racha.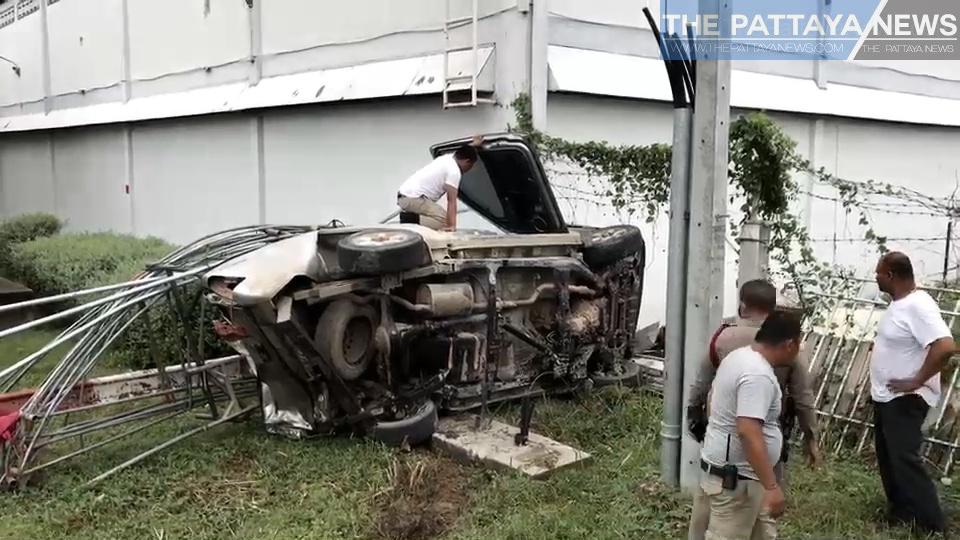 Colonel Khongsak Boonsue of the Nongkharm Police was notified of the incident at yesterday around noon on Motorway Seven Road in Nongkham.
Si Racha police chased after the pickup truck after it broke through the checkpoint.
The pickup truck crashed into another vehicle on a road in Pinthong. Inside this vehicle rescue workers found four people who had sustained various injuries. They were taken to a local hospital for medical assistance.
Inside the pickup truck that broke through the police checkpoint officers found the driver, 33 year old Amorn Janpinit, who had sustained serious injuries.
Additionally, officers reportedly found inside the pickup truck driven by Amorn an unannounced amount of crystal methamphetamine.
Police told the associated press they were chasing after the pickup truck for roughly ten kilometres.
Si Racha Police stated they are continuing their investigation for further potential legal action and after Mr. Janpinit recovers from his injuries he will face numerous charges relating to the incident.
SOURCE: 77 kaoded, story by The Pattaya News