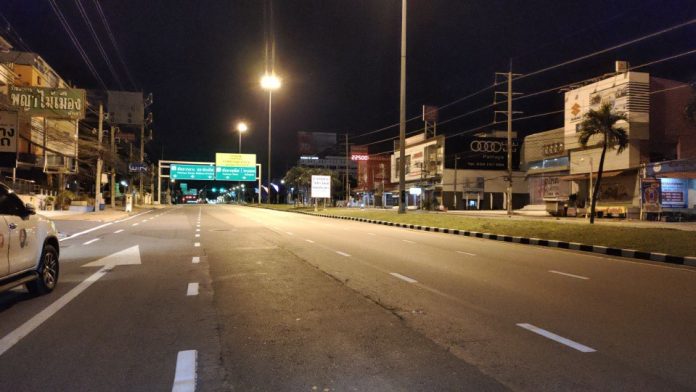 Thailand-
The Thai National Curfew, which has been in place for the past two and a half months, ends today, June 14th at 11:00 PM per a recent order published in the Royal Gazette.
The curfew was put in place to help stop the potential spread of the Covid-19 Coronavirus and discourage gatherings on April 3, 2020. Thailand has not had a single confirmed, recorded case of locally spread Covid19 in about three weeks.
Despite the end of the curfew, which authorities with the Thai Center for Covid-19 Situation Administration or CCSA says will allow people to get on with their normal lives, bars, pubs, Nightclubs, cocktail lounges, hostess bars, karaokes, beer halls and other nightlife entertainment venues remain closed with no scheduled immediate date of reopening.
Restaurants, hotels, markets and food courts are allowed to sell alcohol effective from Monday, June 15, but authorities have warned that National legal selling times will be strictly enforced-11 to 2 PM and 5 PM to 11PM (The normal law is until midnight, however, the signed order under the emergency decree states 11 PM until the decree ends. As a note however the Bangkok governor stated midnight as cut off today so this may vary per province.). Effectively, this will stop twenty four hour restaurants from being defacto bars until the wee hours of the morning.
Additional, authorities have been told that large gatherings, such as house parties, or opening up underground clubs are still illegal and could face harsh punishment under the emergency decree laws.
The orders also specifically said that no promotions on alcohol whatsoever are allowed by restaurants at this time and no "beer cheer girls" or other types of hostesses allowed. This also includes discounts and happy hours, etc.
Drinking in public areas, like beaches and parks, remain prohibited. The decree also listed the Buddhist religious holidays as non alcoholic sales days.