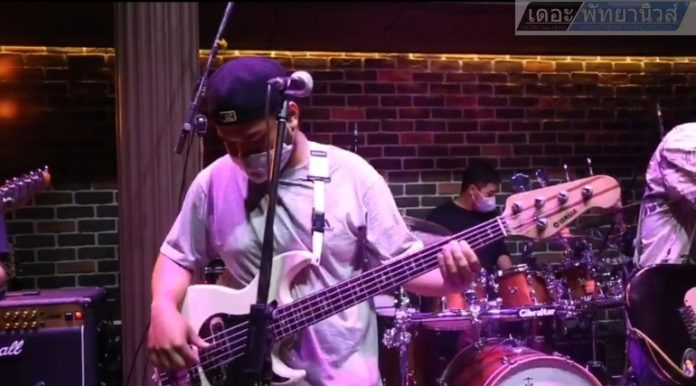 Pattaya-
Pattaya musicians will gather on live streams to raise funds for other unemployed musicians during the COVID-19 Coronavirus crisis.
The Pattaya Musician Association has been set up to help thousands of other unemployed musicians.
About 200 local musicians are set to be showcased on Live streaming in the "Live here waiting" campaign.
Mr Thomson Srisura, the association committee chairman, told The Pattaya News that
LIVE music will be available on the Facebook page 'ชมรมนักดนตรีมืออาชีพเมืองพัทยา' and on YouTube 'ชมรมนักดนตรีมืออาชีพเมืองพัทยา'.
The LIVE stream is scheduled to start today from 6:00 PM to 9:00 PM and will continue every Friday and Saturday evening for at least three weeks.
There will be many famous music bands performing from Pattaya Walking Street and around the city on the livestream. The Thai government announced today that nightlife entertainment venues will remain closed for the time being. Concerts can legally continue but as most of these performers work at bars and Nightclubs they remain out of work.
For more information please contact 0809666886.