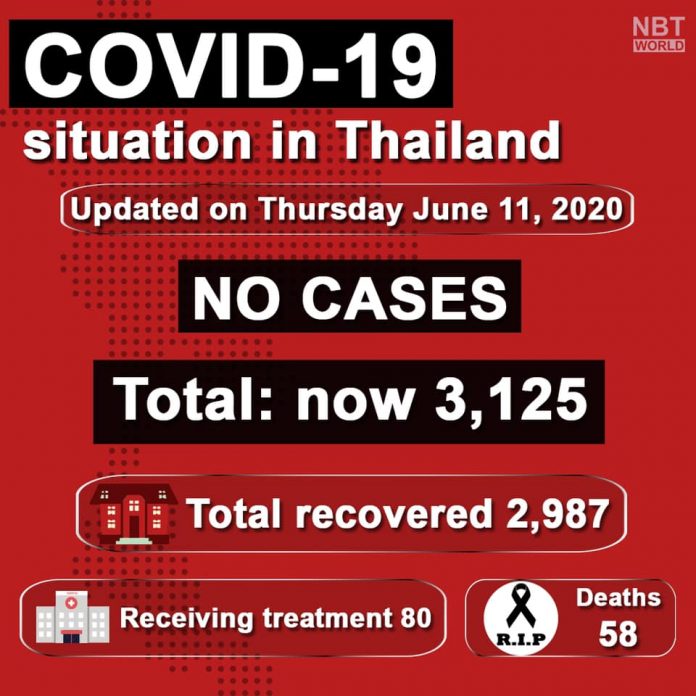 Bangkok-
Thailand has confirmed that over the past 24 hours they have discovered zero new confirmed cases of the Covid-19 Coronavirus.
This is the 17 day in a row in Thailand with no new recorded locally spread cases. The Government has stated they are currently aiming for 28 days with no locally spread cases to be considered clear of possible local spread at this time.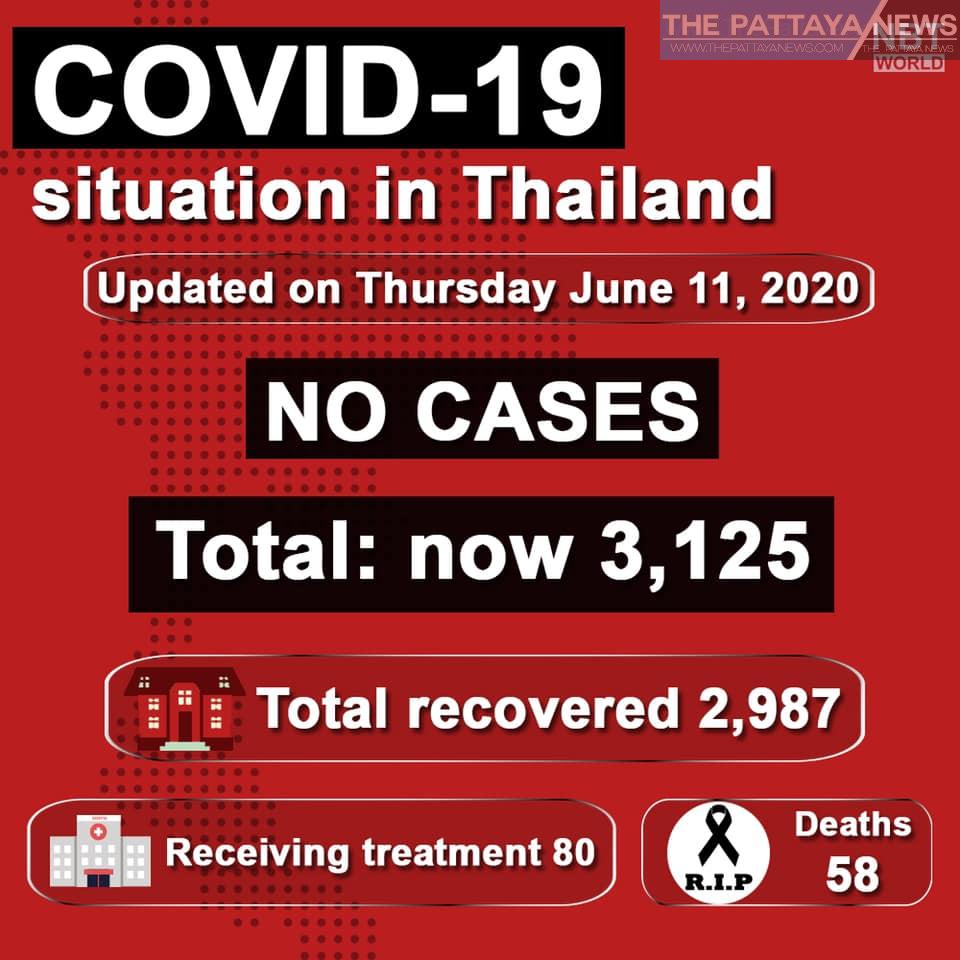 Thailand has had a total of 3,125 cases with 2,987 of those recovered and released from hospitals. There have been 58 deaths and 80 people currently remain under treatment for the disease countrywide, the majority of those being imported cases from overseas.
Thailand is expected to officially announce phase four of loosening and opening up restrictions tomorrow at a morning press conference, noted officials.
Photo: NBT World.