Banglamung-
Nongprue police and forensic investigators are investigating after what appears to be a human skeleton was found burnt in a forest in Nongprue yesterday.
The Nongprue Police Chief Colonel Chitdaecha Songhong was notified of the incident at 3:30 PM near the Motorway 7 Road in a forested area.
Police, rescue workers and The Pattaya News arrived at the forest which is about 50 meters from the nearest road.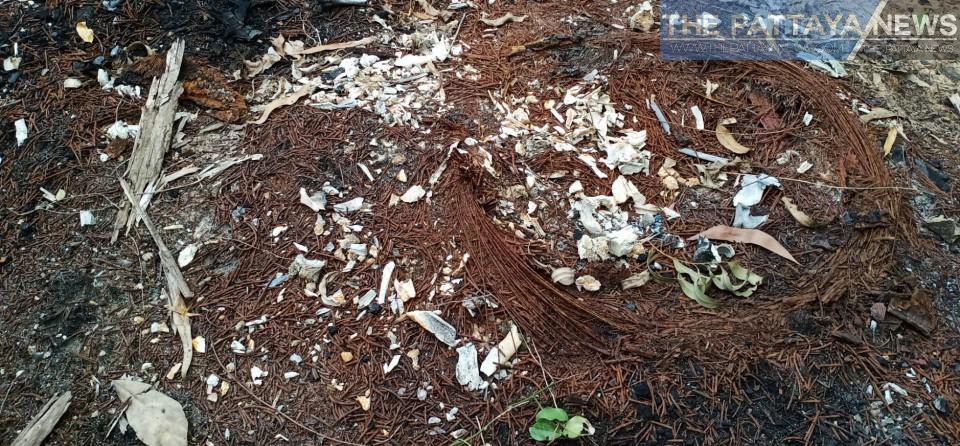 Skeletons and ashes were found along with some parts of a vehicle in a small clearing.
The first person who discovered the skeleton, 33 year old Mr. Jakree Petjaroen, told The Pattaya News that he saw the burnt skeleton while he was hunting for mushrooms.
He went back home to tell his brother and they returned to the site together and then called police after his brother stated that he believed they were human bones.
At this stage, Nongprue police said at least one body has been burnt along with three tires at least one month ago.
Nongprue Police are reviewing missing person reports in the area and investigators are attempting to identify the remains. A DNA test will be performed and doctors are working on determining for sure if the bones are human or animal.
Support our independent journalism and voice, even the smallest donation helps.