Koh Samui-
The body of a foreign woman, who according to Bo Phut Police is believed to be a 32 year old missing Ukrainian woman, was found by a mushroom hunter in the jungle of Koh Samui covered by coconut leaves yesterday afternoon.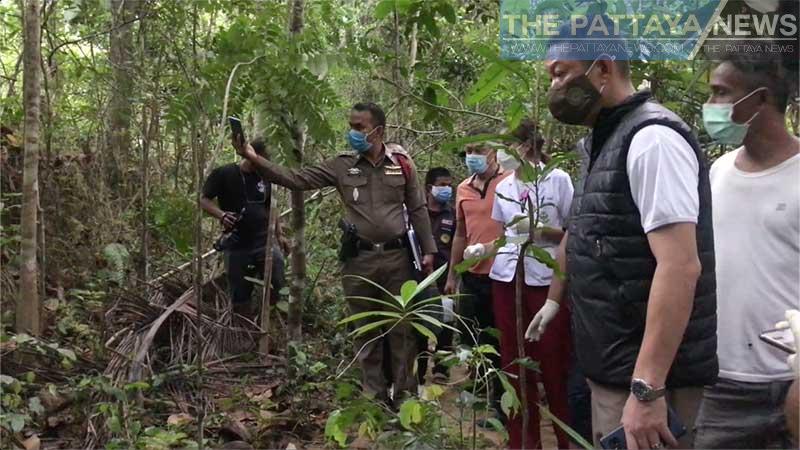 Ms. Orla Frolov had originally been reported missing to police on Koh Samui on May 25 by her husband, Dimas Frolov. He was taken to the scene of the incident yesterday afternoon and has reportedly confirmed through verification of items found at the scene, such as a shoulder bag, that the body is hers.
Her body was taken to a local hospital for a full autopsy, according to police.
Bo Phut police stated to the Associated press that they believe this was a possible murder at this point and that the body had been dumped in this location with an attempt to hide it.
The man who discovered the body is a local hotel worker who was hunting for mushrooms in the area.
The woman has lived in Koh Samui for several years with her husband and children but had reportedly recently left her husband. She was last confirmed being seen near a temple in Lamai on May 25 around 1:00 PM according to Bo Phut police.
Police continue to investigate the incident and interview her family and close contacts to get more information on what had happened.