Banglamung-
Sixteen motorbikes have been seized in a gas station in Nongprue after a large group of teenagers allegedly gathered together to illegally race.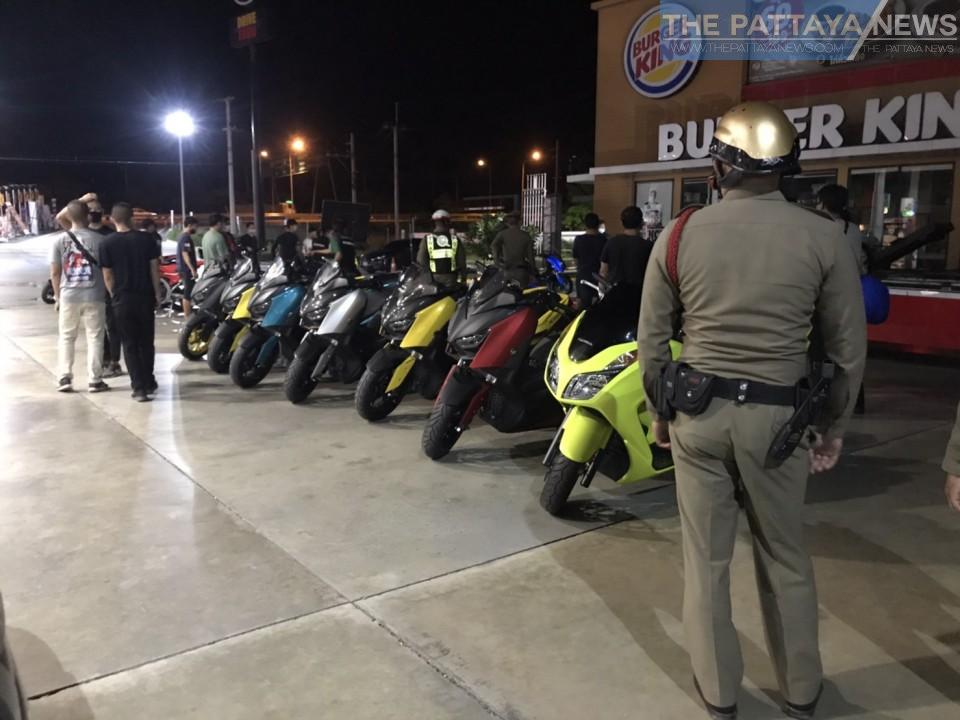 At 10:00 PM on Sunday night a team of the Nongprue Police seized sixteen motorbikes inside a gas station parking lot next to a Burger King in the Pong sub-district.
The Nongprue Police Chief Colonel Chitdaecha Songhong told The Pattaya News that they had been notified from local residents earlier in the evening that a large group of teenagers were gathering inside the gas station. Under the current Emergency Decree act to help prevent the potential spread of the Covid-19 Coronavirus, large gatherings are strictly prohibited and face strict potential legal penalities.
Colonel Chitdaecha also stated that the group reportedly were gathering for racing of illegally modified motorbikes.
All drivers were taken into temporary custody. Alcohol and drug tests were conducted but the group was found to be following the law in this regard according to Colonel Chitdaecha. The motorbikes will be brought to a local mechanical garage returned to factory standard with illegal modifications removed at the expense of the drivers, he added.