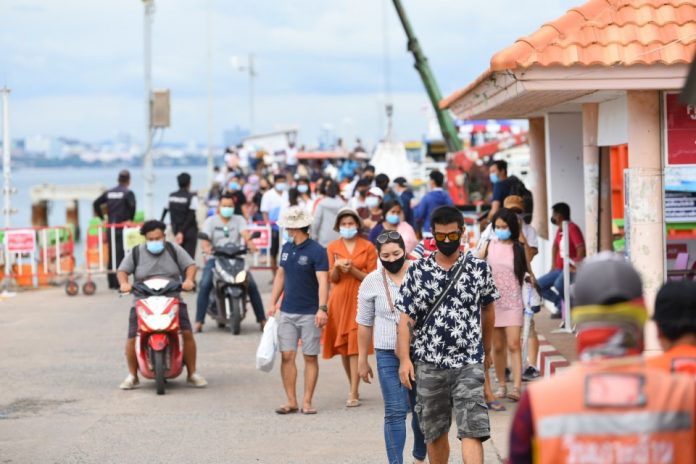 Koh Larn-
For the first time in over two months the popular tourist location of Koh Larn reopened off the coast of Pattaya, although with many new health measures and precautions.
Local island residents told the Pattaya News that the first day was fairly quiet but steady overall. A significant amount of people visiting the island were business owners and employees who were not permanent residents of the island and had essentially been locked out of the island for months.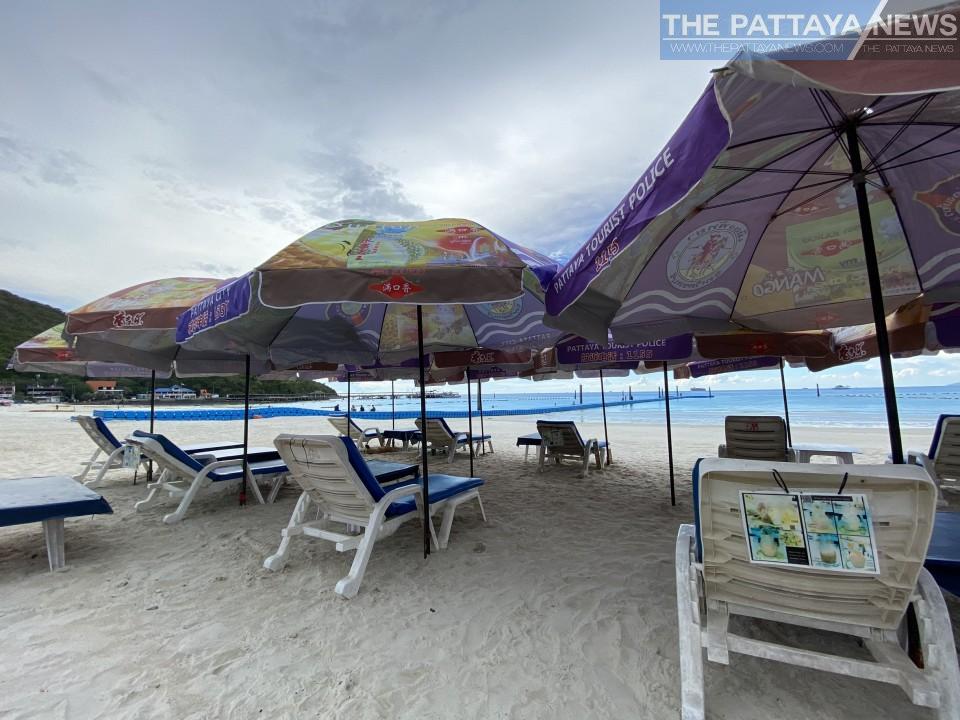 During the lockdown of Koh Larn caused by the Covid19 Coronavirus, only permanent residents of the island could stay. This number is around five hundred people currently, according to residents. In April they could not leave the island but in May the rules were loosened so only residents could come and go on a daily ferry and boats.
Many of the islands residents have been without income for months and depending on fishing or Pattaya City regularly delivering food supplies to survive. They were happy to welcome back tourists even though the majority are expected to be domestic or local residents due to international flights inbound to Thailand still under restriction.
The ferry schedule is departing regularly from early in the morning although Bali Hai Pier officials in Pattaya advised it would likely be adjusted soon as there was less seating available due to social distancing measures and they were expecting the island visitors to increase especially over this weekend. The Pattaya News advises to check with the Pier directly on ferry departure times.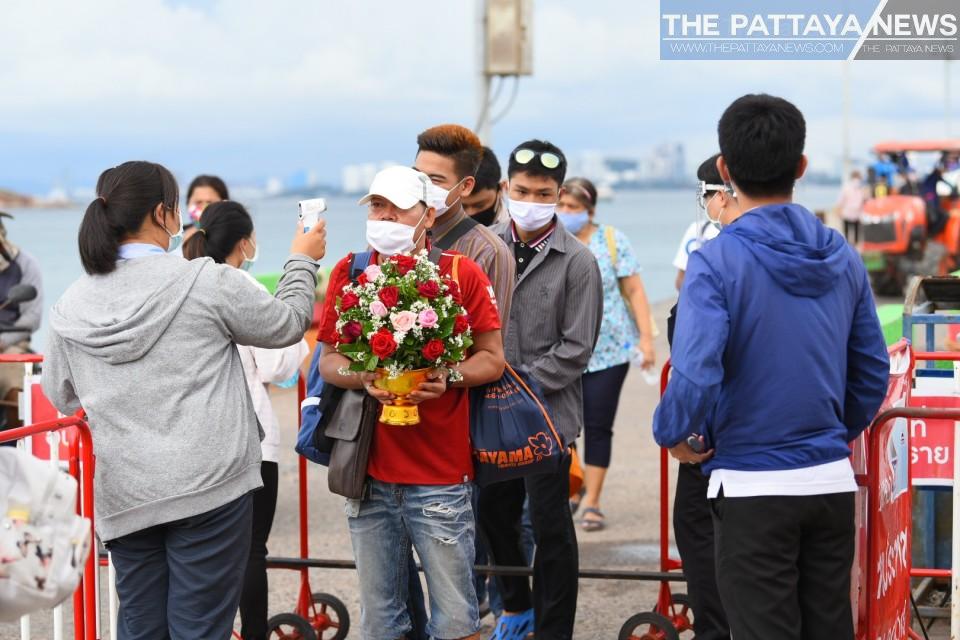 Overnight stays are still not taking place, according to several local residents, despite Chonburi province allowing hotels to reopen legally. This may change in the near future as island officials speak with Pattaya City officials.
New hygiene measures are also in place with temperature checkpoints on both the island and the mainland, mandatory mask usage, socially distanced ferry seating and hand washing areas with sanitizer. Local businesses are utilizing the Thai Chana Covid19 tracing platform.
Per National orders, bars and entertainment style venues remain closed on the island, the same as Pattaya and gatherings and parties, especially around alcohol, are forbidden.