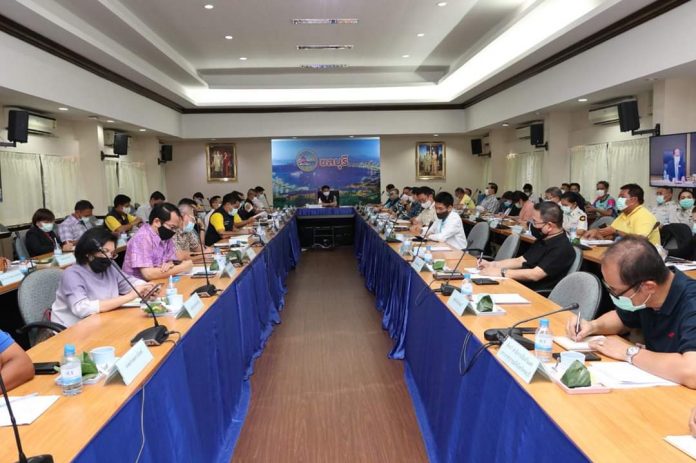 Chonburi-
The Chonburi Government had a meeting of the Communicable Disease Committee this afternoon and resolved to, in addition to previously announced destinations like the beaches and Ko Larn, also open several other previously closed items effective Monday June First.
These items had previously been closed at provincial orders of the Chonburi Government to help prevent any potential spread of the Covid-19 Coronavirus.
The venues announced were hotels and guesthouses and similar establishments, Koh Si Chang, Reservoir parks, Chonlamart Withi Bridge, the floating island bridge,. Some tourist attractions which will be in the final order and several closed gas stations.
Additionally, government offices for passports and social security will reopen for all services.
A complete order will be released soon said Chonburi officials with details. There will be certain extra measures and rules to help prevent the spread of Covid-19 they added. The Pattaya News will translate the final order when released.
It is important to note that just because something can open, like hotels, doesn't mean they will. Please contact your specific hotel or venue for details.