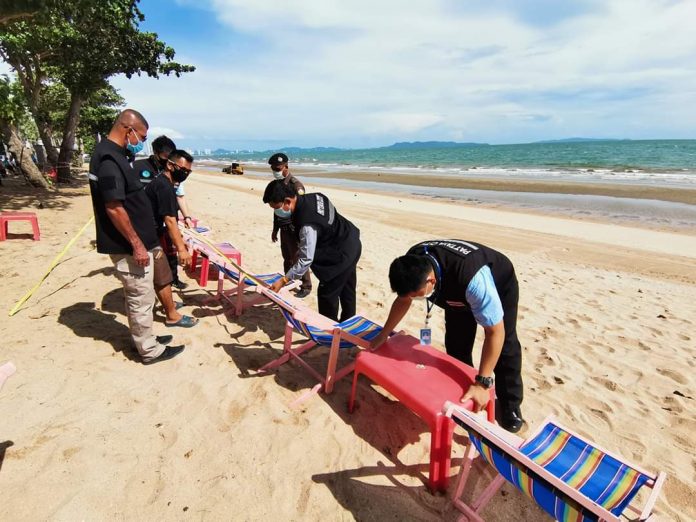 Pattaya-
Pattaya City Municipal Law Enforcement along with several city officials visited multiple area beaches yesterday afternoon preparing for the announced and expected re-opening of area beaches effective from Monday, June first.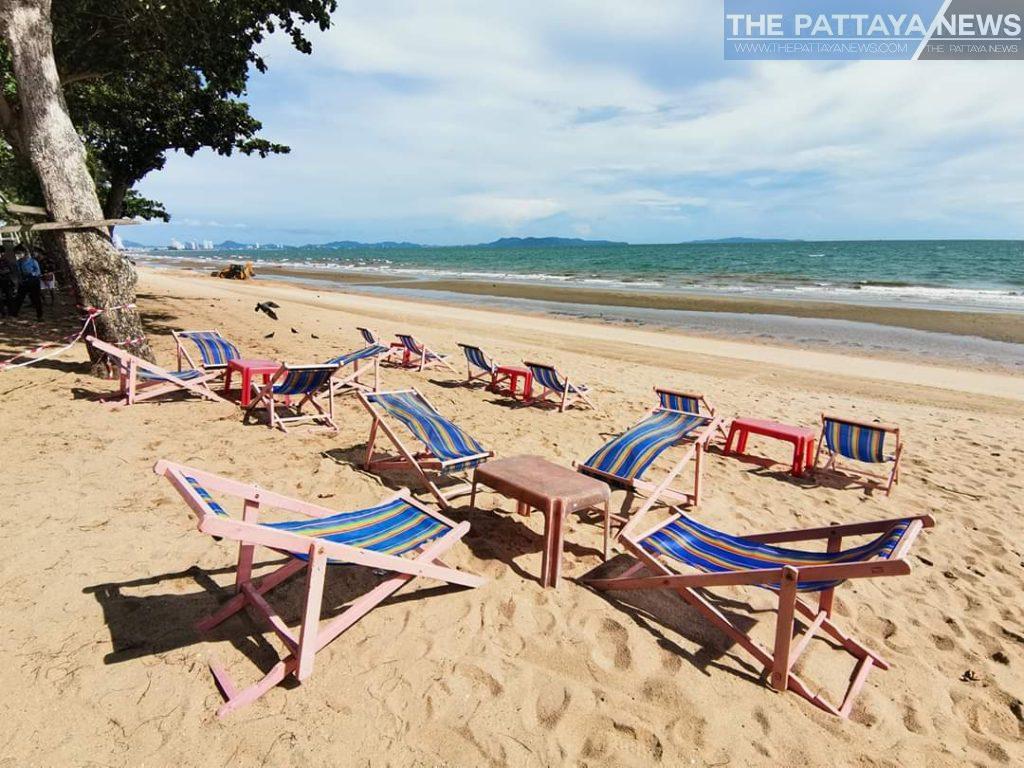 You can read more about that announcement we made yesterday morning here:
https://thepattayanews.com/2020/05/29/pattaya-city-mayor-says-pattaya-area-beaches-to-reopen-for-all-activities-on-june-first/
The beach reopening, according to Pattaya City Mayor Sonthaya Khunpluem, was approved by the Chonburi Governor yesterday. The local beaches had been closed for nearly two months to help discourage social gathering that could potentially spread the Covid-19 Coronavirus.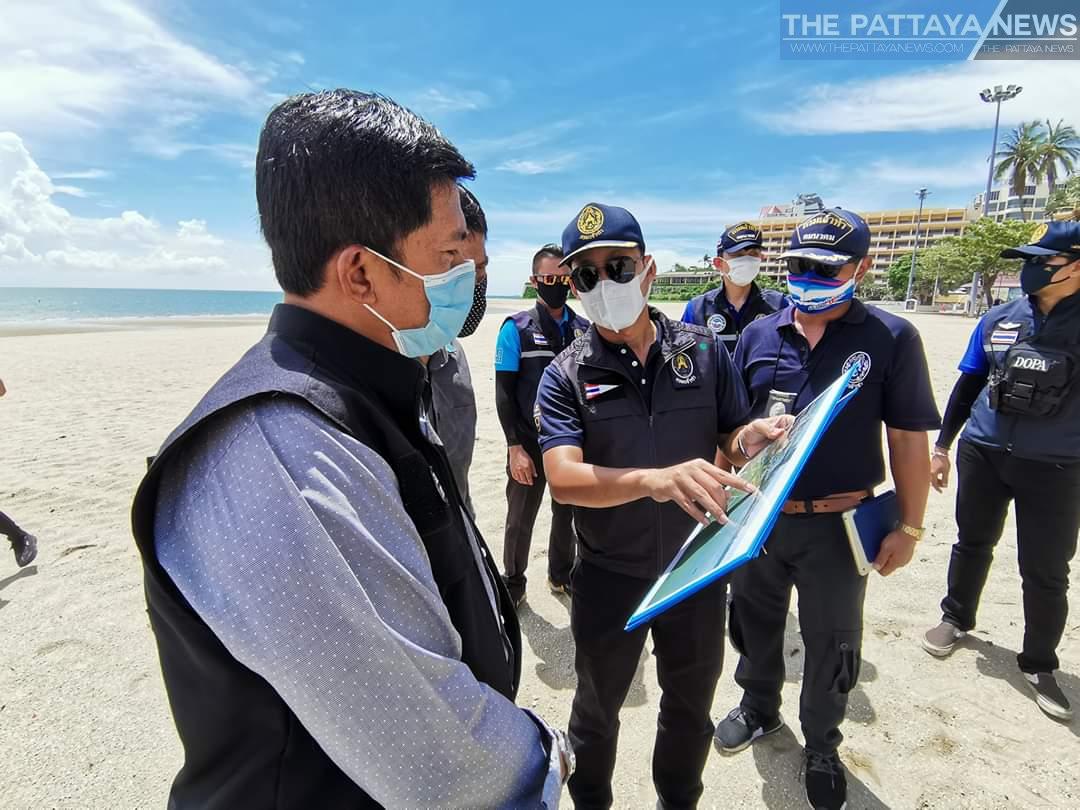 Pattaya City has gone 46 days without a single new confirmed case of the Covid19 Coronavirus as of today, leading authorities to decide to re-open beaches.
The beaches will be open for all activities, not just exercise, including sunbathing, swimming, walking and relaxing, said Mayor Sonthaya Khunpluem.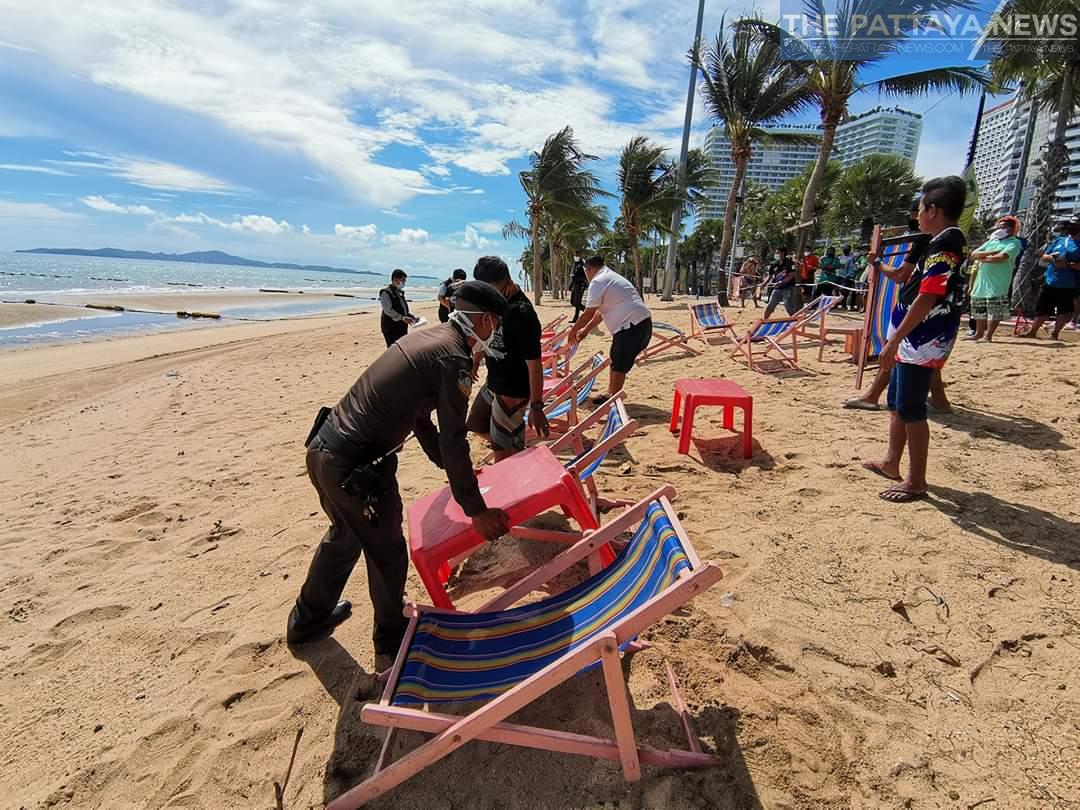 Beach chairs for rent will be rearranged to promote social distancing with at least one meter apart from other people.
Large gatherings are prohibited, the Mayor added.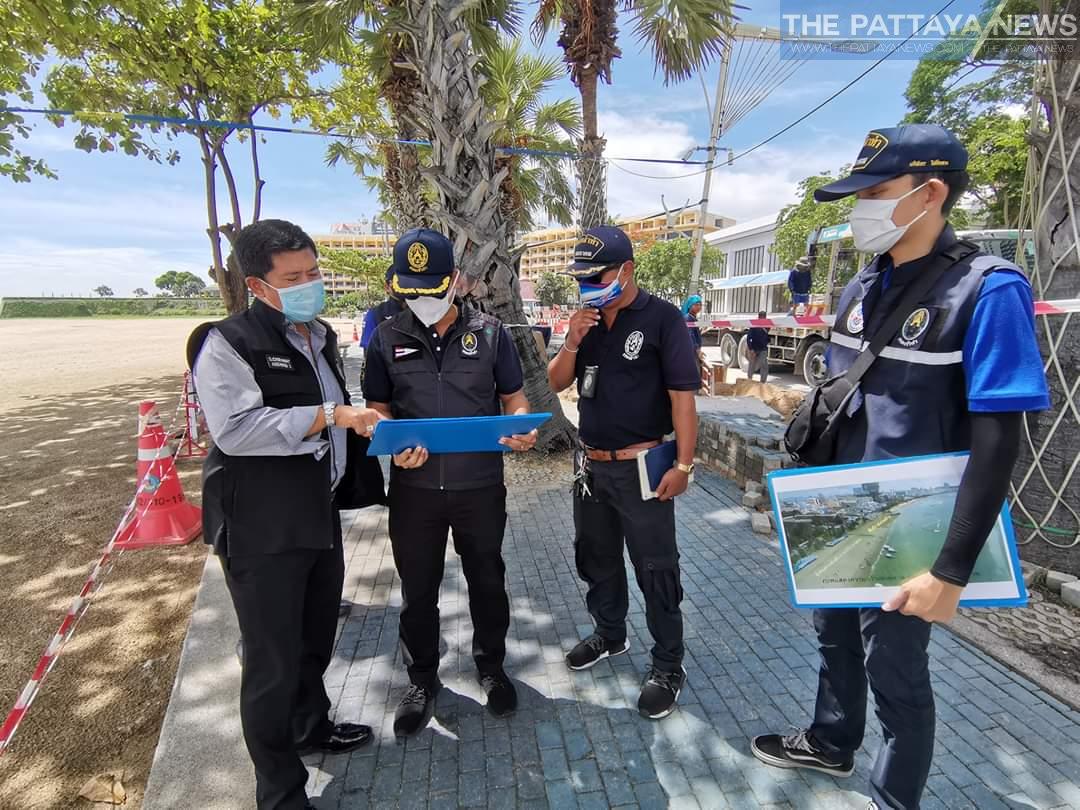 Food and drink will be sold as usual from beach vendors, however, alcohol sales or bringing your own bottle of alcohol to the beach are technically against the law, although was not harshly enforced prior to the COVID19 Coronavirus in the area. Due to the virus, it is likely that law enforcement will enforce the no alcohol rule to discourage gatherings based around drinking or partying.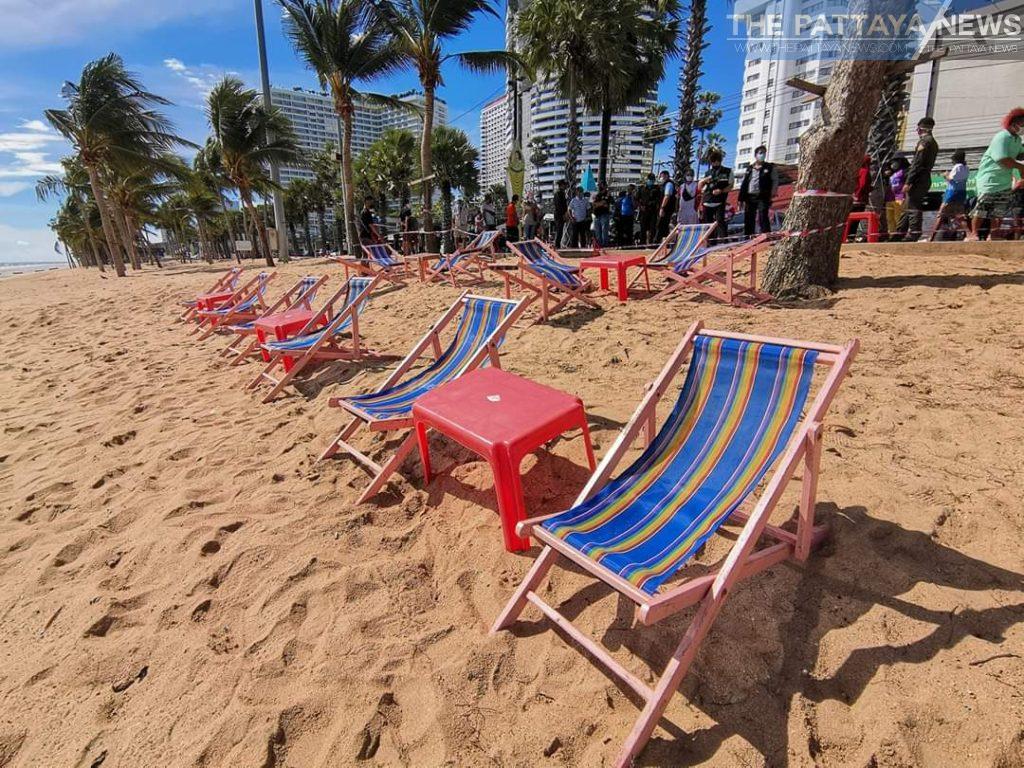 Photo credit Pattaya City Law Enforcement