Pattaya-
An unidentified Thai man has sustained serious injuries after suffering a significant electric shock following a power transformer exploding on Walking Street in Pattaya this morning.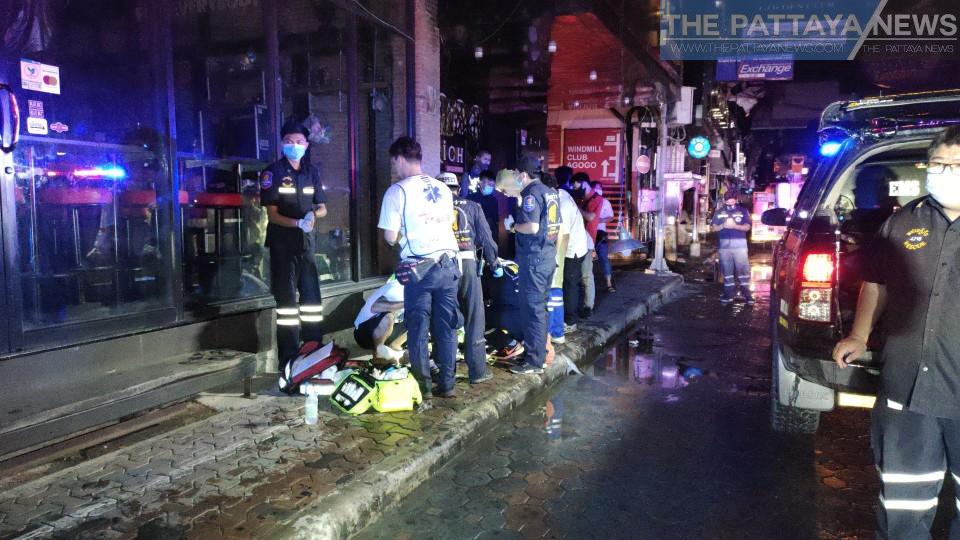 At 2:00 AM an electric transformer at Pattaya Walking Street exploded after a severe thunderstorm hit the area. The world famous Walking Street, known for its nightlife and clubs, was closed due to government measures to stop the potential spread of the Covid-19 Coronavirus. Additionally, there is a current curfew in place between the hours of 11:00 PM and 4:00 AM daily.
Fire fighters put out the transformer fire and provincial electric authority employees were set to repair the transformer in the morning.
Shortly after rescue workers from the Sawang Boriboon foundation were notified that a Thai man had sustained serious injuries after suffering an electric shock near the area where the power transformer exploded. The man was taken to a local hospital.
The man had no identification and was shirtless. Authorities believe he may have been homeless, explaining why he was also outside during the National Curfew which carries possible penalties of up to two years in jail and a 100,000 baht fine.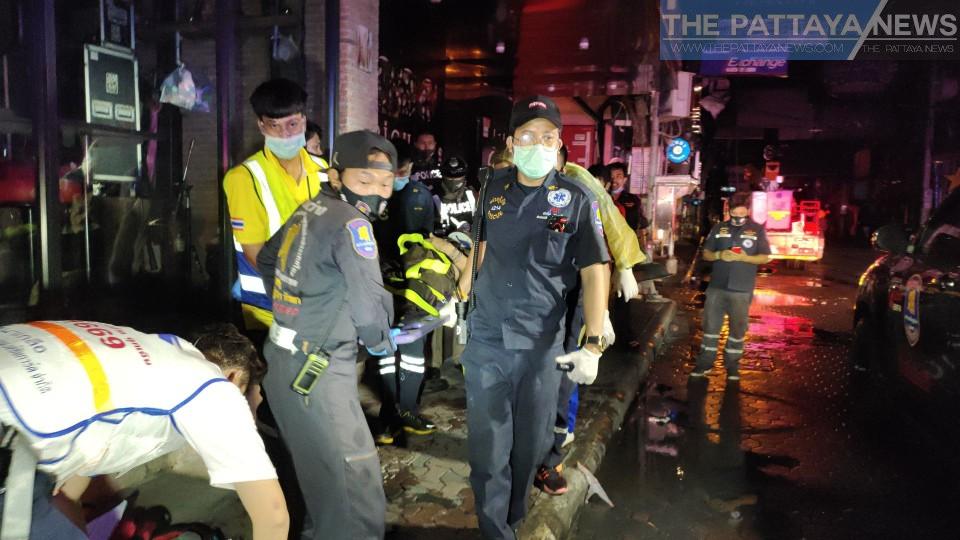 Rescue workers told the Pattaya News that they believe the man walked on an electrical wire that was still exposed and was shocked due to an electrical leak.
The man is recovering in a local hospital and is expected to survive.