Pattaya-
A 41 year old Thai man was pronounced dead after being found by local fishermen floating in the ocean at Pattaya Beach this morning.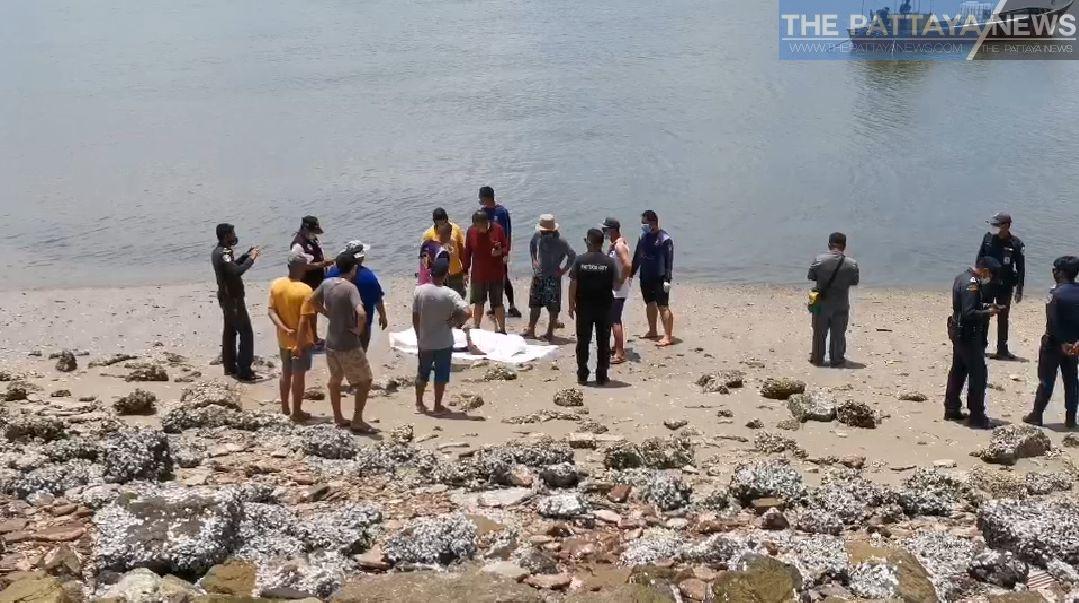 Lieutenant Naret Poomsuk of the Pattaya City Police was notified of the incident near the Bali Hai Pier around noon today.
Police, emergency responders and The Pattaya News arrived at the scene to find a body of the Thai man who was later identified as 41 year old Boontin Donhao 100 meters from the shoreline near the Bali Hai Pier.
No signs of a struggle were found on his body. His body was taken to a local hospital for a final analysis of his death.
A relative of Mr. Boontin told Pattaya police that Mr. Boontin went out from his house at 3:00 AM for squid fishing, knowing that he was breaking the curfew and did not have legal permission to leave his home during the National Curfew.
Pattaya Police believe that Mr. Boontin saw coast officers on routine patrol. Being afraid of being caught he jumped into the water to hide and later drowned.
However, Pattaya Police are investigating the incident further.