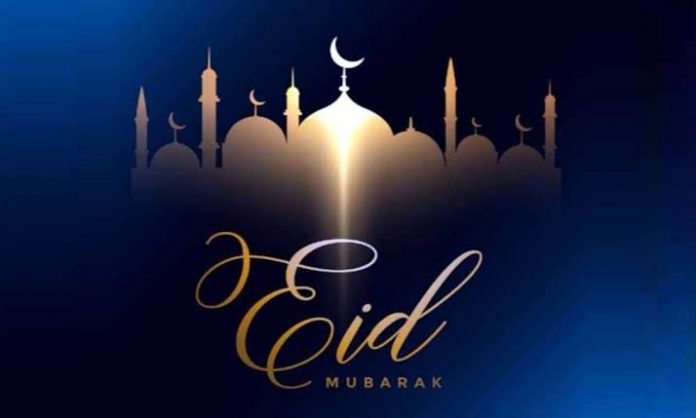 Bangkok-
Today is Eid Al-Fitr, which marks the end of Ramadan, the Islamic month of fasting and the holiest month of the year for Muslims. Generally, this day is celebrated not just with prayers but also large feasts and gatherings at mosques and community centers in the Muslim community.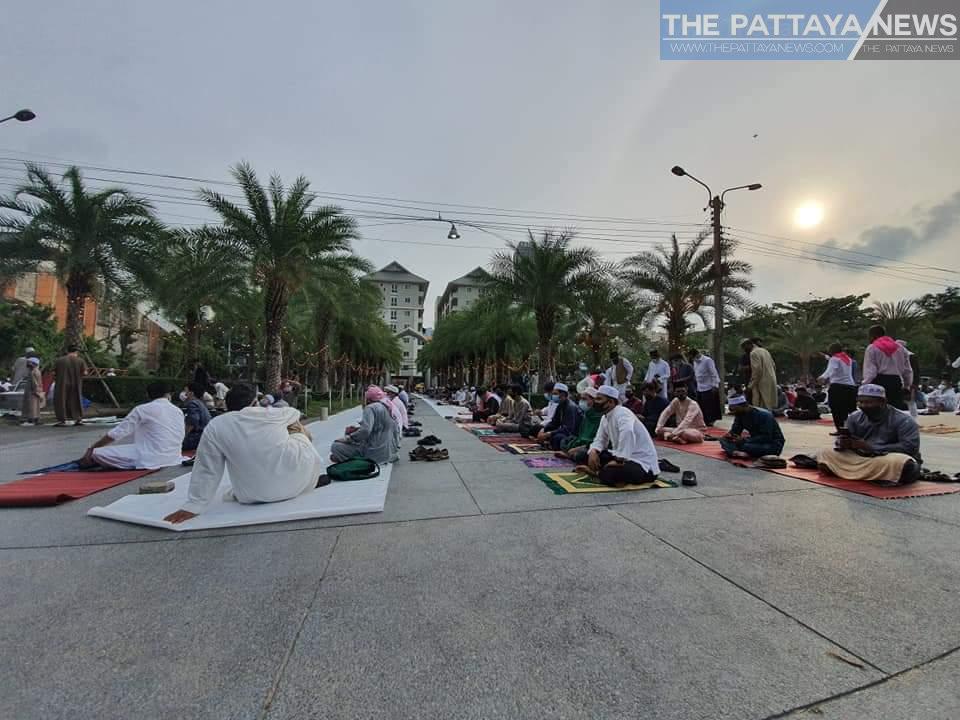 However, due to Thai Government guidelines to help prevent the possible spread of the Covid-19 Coronavirus, strict social distancing measures have been put in place. Although mosques remain open and some Muslims have chosen to conduct their prayers at them, many have chosen to stay home. Additionally, the normal jovial feasts and time of gathering in the evening have been either toned down to family only gatherings at home or cancelled altogether.
This morning, Thai Muslims gathered at the Islamic Center of Thailand in Bangkok to attend Eid Al-Fitr prayers.
People from all walks of life arrived at the center and maintained social distancing, managed by the centre's committee and staff.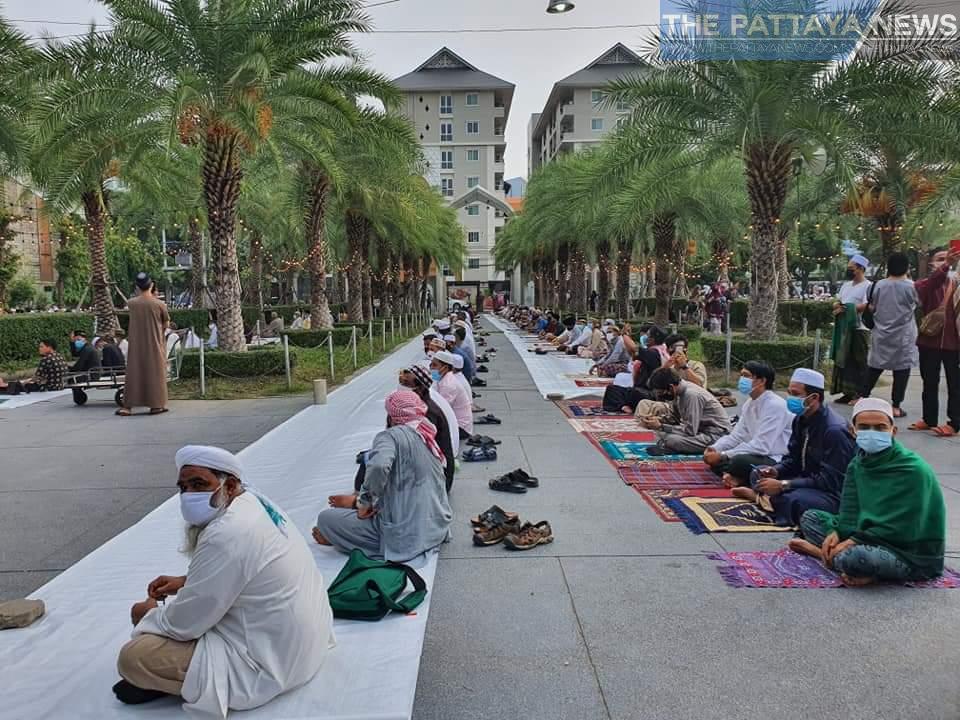 Everyone had their temperature checked and cleansed their hands with sanitizer gel prior to entering the place of prayer.
They are asked to pray on personal mats, set about 2 meters apart, and to wear face masks at all times.
There are many mosques and places of worship celebrating Eid Al-Fitr across Thailand. Most Thai Muslims, however, are performing Salah (prayers) and celebrating this day of happiness with their families at home.
The Pattaya News gives our sincere greetings to our Muslim Readers on this occasion of Eid Al-Fitr and best wishes.
Photo credit Thai National News Bureau