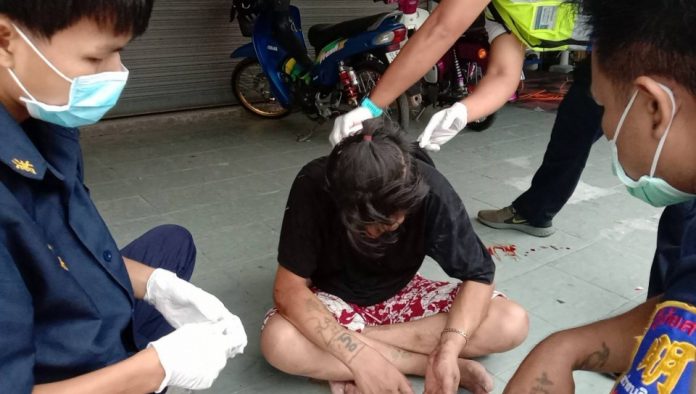 Pattaya-
A 36 year old Thai man, who was heavily intoxicated according to Pattaya Police, collided with a parked pickup truck on SOI Chaiyapruek 1 at 2:00 PM this afternoon.
The man, who was driving at high speed according to witnesses, also had a half full bottle of liquor with him that he allegedly admitted to police and Sawang Boriboon Rescue workers he had been drinking from for several hours.
The man suffered multiple abrasions and a significant head wound. He was brought to a local Pattaya hospital by rescue workers for assistance.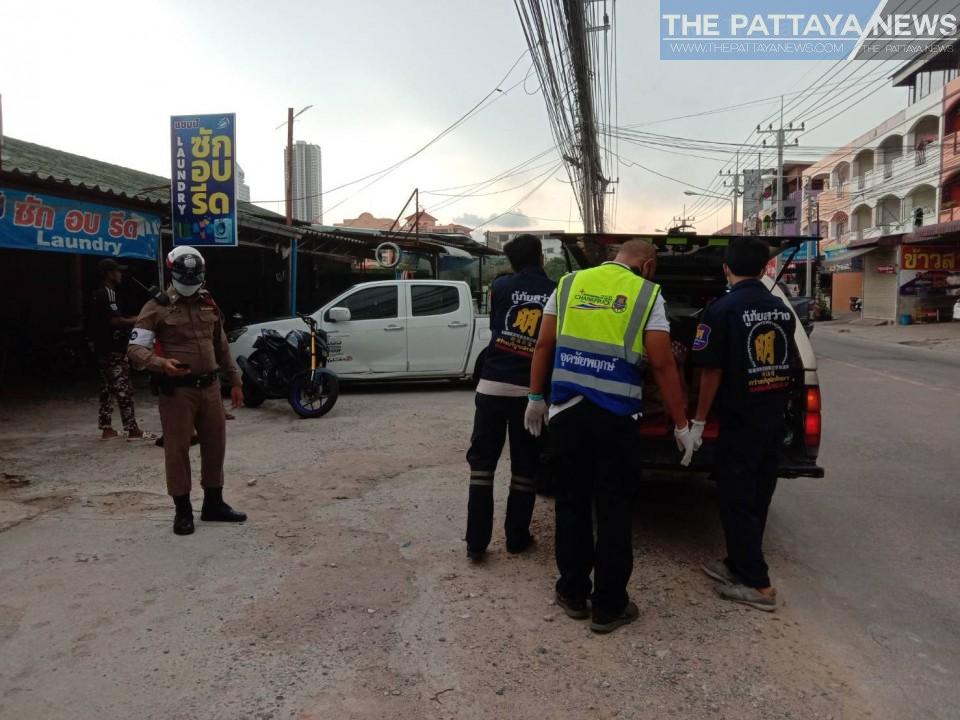 Police stated to the Pattaya News that once the man has recovered he will face driving under intoxication charges and be responsible for the property damage to the parked pickup truck.