Banglamung-

An unidentified male pedestrian, believed to be a Thai national, was killed from a hit and run road accident in Banglamung early this morning.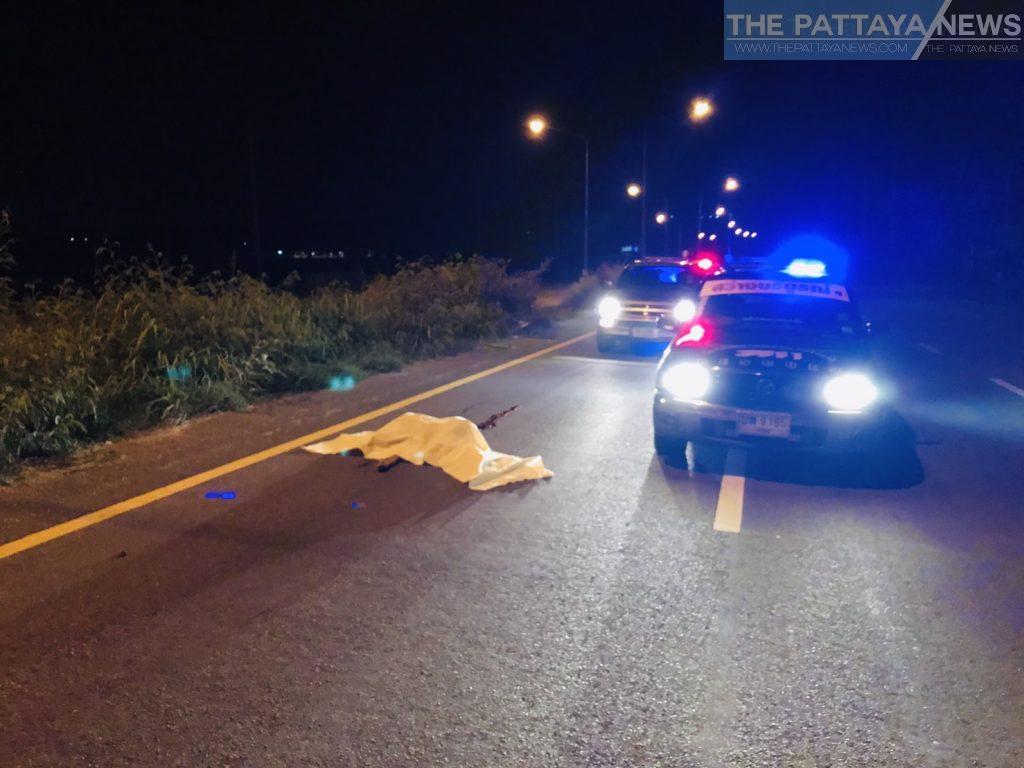 Lt Col Rapeepong Mahapas of the Huayyai Police was notified of the incident at 12:30 AM this morning near a golf course on Road No 331 in Khao Maikaew.
Police, emergency responders and The Pattaya News arrived at the scene to find a body of a man, believed to be Thai, aged around 35 -40 years old on the road. No identification documents were found on him.
The incident occurred during the Thai national curfew which currently runs from 11:00 PM to 4:00 AM daily.
No witness saw the accident due to the incident occuring during National curfew time.
Banglamung police are continuing their investigation to find the driver, stating there is working CCTV in the area and will be using the data collected to identify the vehicle.
Let. Col Rapeepong stated to the press that officials are also working on identifying the man who they believe lives near the scene of the accident. They will be questioning local residents on if someone has gone missing overnight.