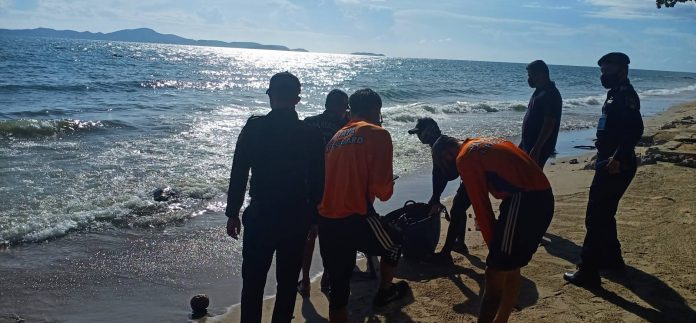 Pattaya-
A 15 years old sea turtle was found dead on Pattaya beach today.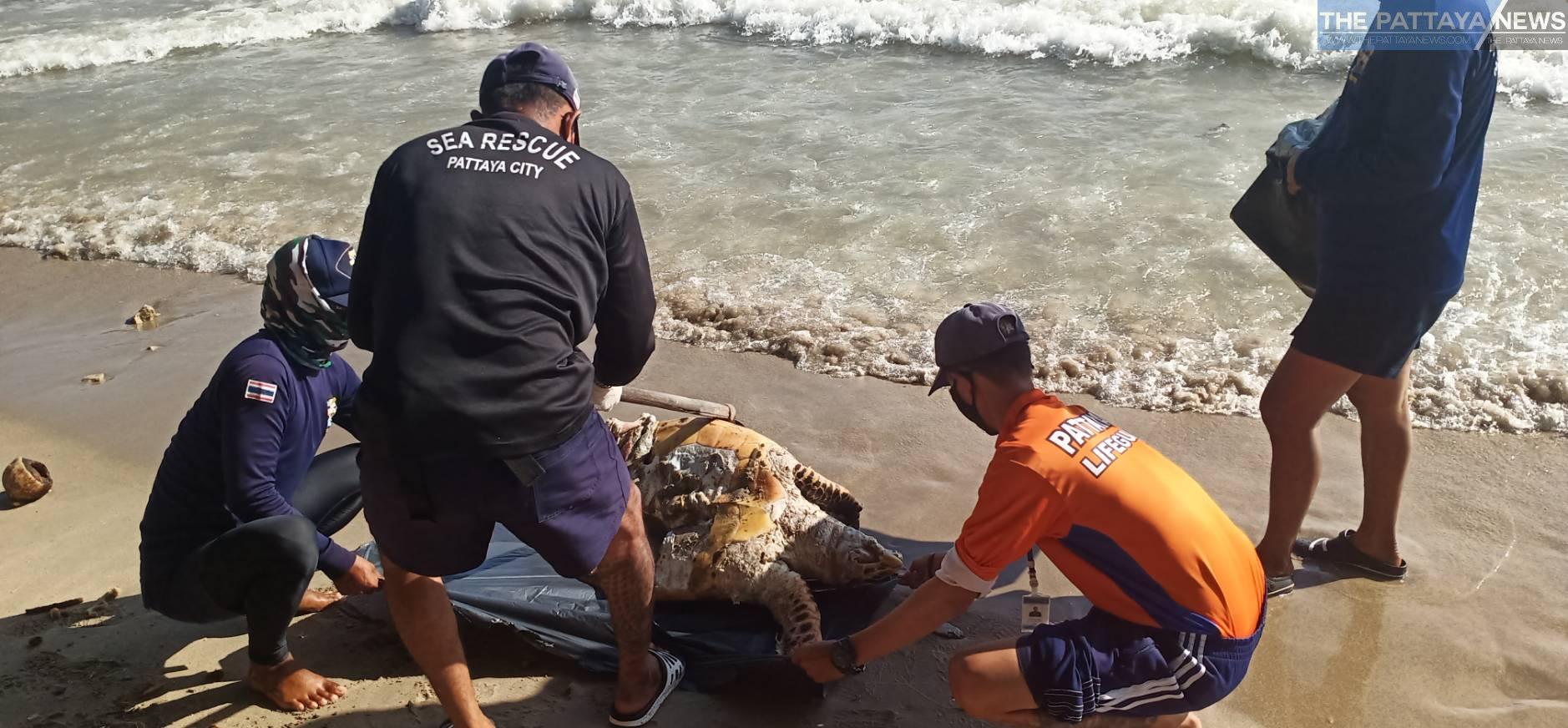 Pattaya marine rescue workers were notified from tourists that a large sea turtle was found dead on a Pattaya area beach this afternoon.
Rescue workers and The Pattaya News arrived at the scene to find a Hawksbill Turtle which is about 1 metre long and weighed about 40 kilograms.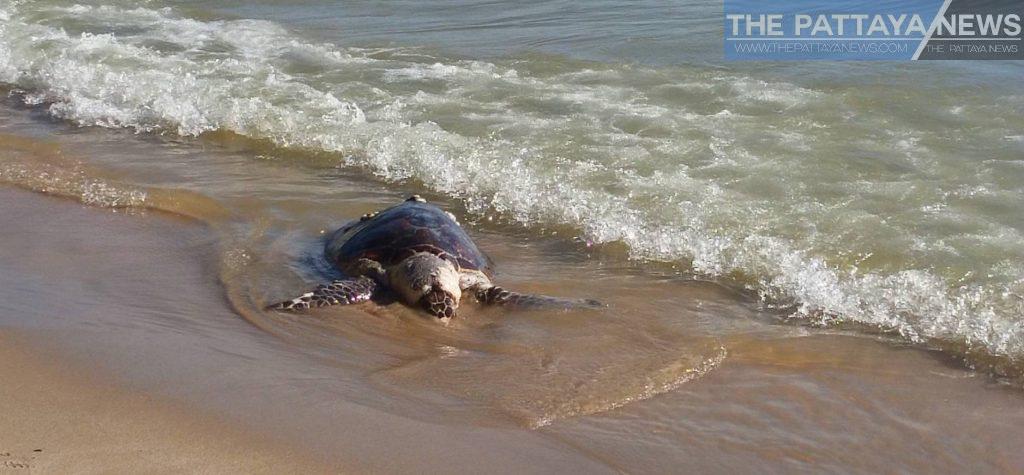 It is believed to be aged around 15 years old. It is believed that the turtle died at least one week before it was found and washed ashore.
An autopsy is being conducted to find the exact cause of death.