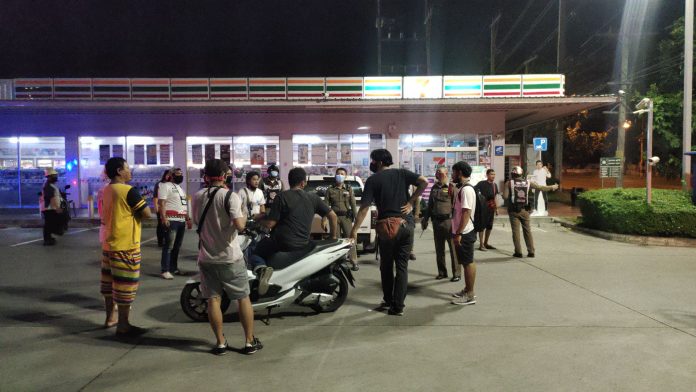 Pattaya-
A Thai man angry at a gas station employee deliberately drove into a staffer and at others outside the station in Pattaya before fleeing away during curfew last night.
The video is below. The CCTV of the actual hit and run is at 2:45. Viewer discretion is advised.
Captain Arnakorn Thanarjjana of the Pattaya City Police was notified of the incident at 2:00 AM early yesterday morning outside a Thepprasit PTT gasoline station. The gas station was legally open to serve people who have permission to be out during curfew hours, like medical staff, law enforcement, delivery drivers, etc.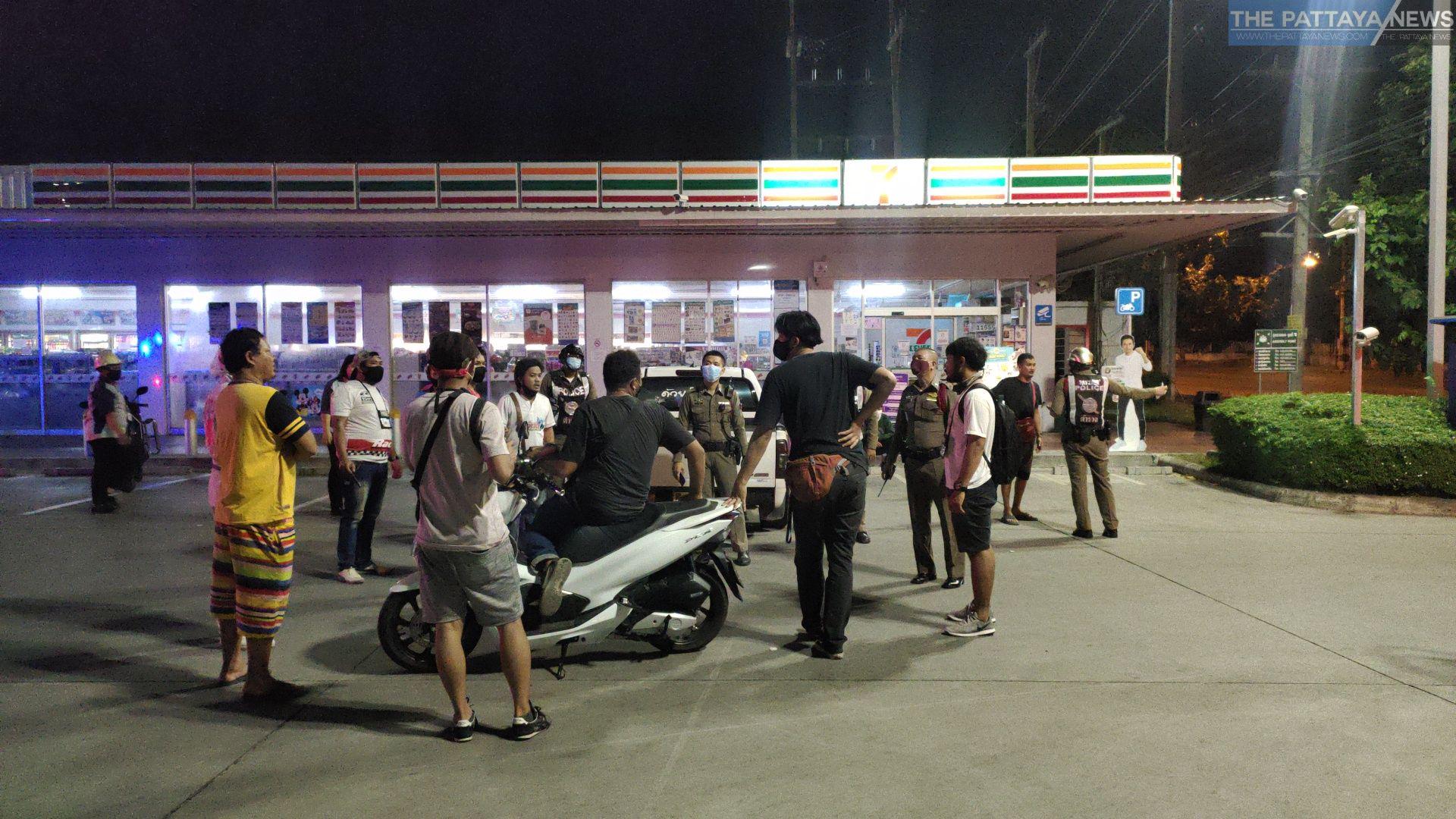 Police, emergency responders and The Pattaya News arrived at the scene to find an injured man lying on the ground after being taken inside the store, 20 year old Mr. Pongsathorn Thepprom, an employee of the gas station who was legally working during the curfew. He was injured but concious and aware of his surroundings. He was rushed to a local hospital.
Police later found the vehicle driver, 32 year old Thai man Wichit Boonlon.
Wichit was found openly drinking beers near the gas station. He admitted to arguing with a staffer at a convienence store inside the gasoline station. It was not clear what the argument was over. He appeared heavily intoxicated.
Pongsathorn had been involved in the altercation with an allegedly heavily intoxicated and enraged Wichit. Wichit climbed into his vehicle and as seen on video appears to drive directly at a crowd of people, including Pongsathorn.
Wichit was arrested and is facing multiple charges, including violation of curfew, assault, public intoxication, driving while intoxicated and other various charges.