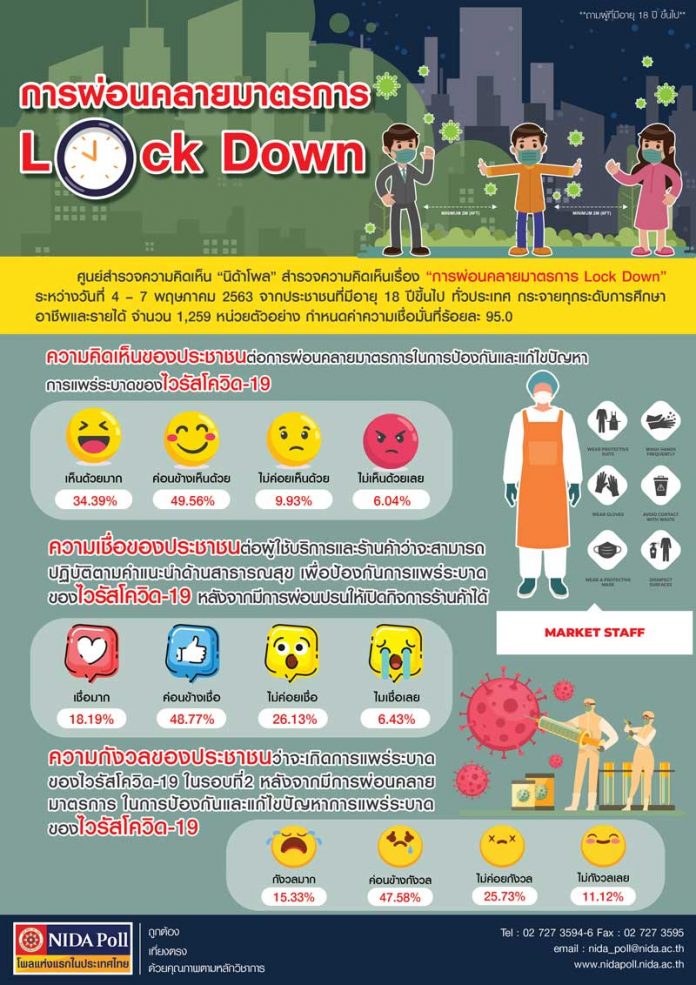 Thailand-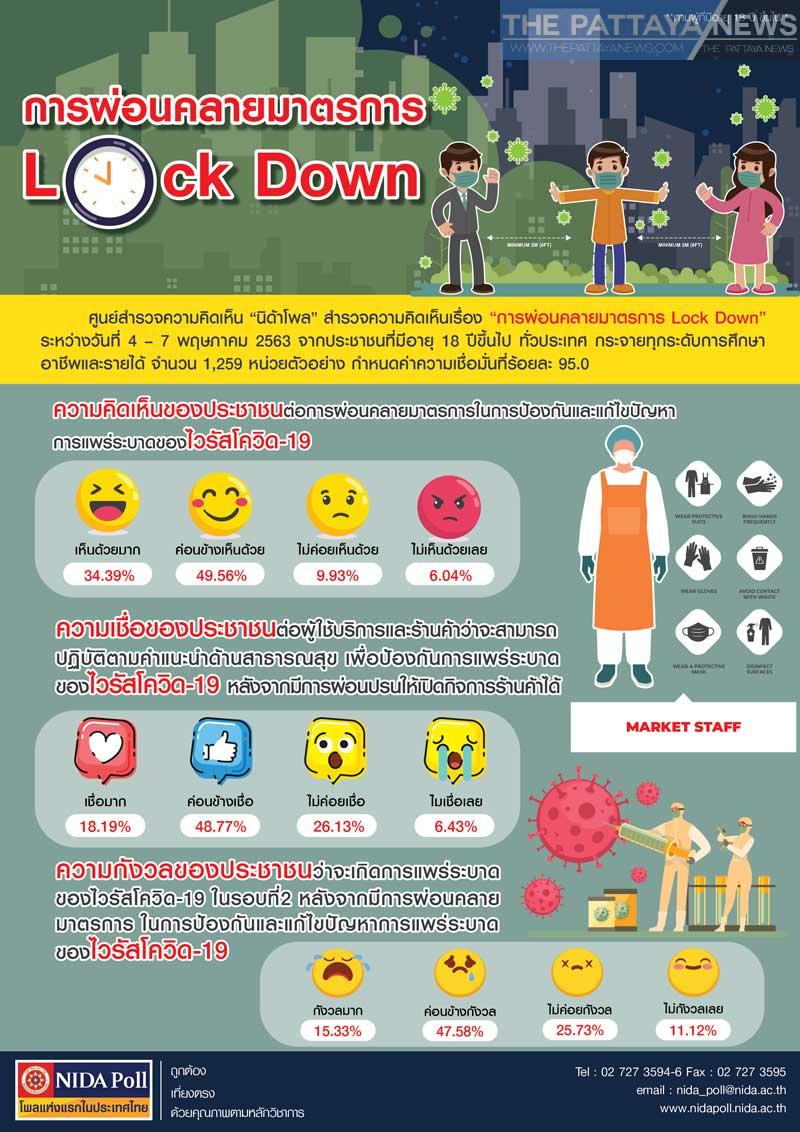 The Thai National Institute of Development Association recently conducted a poll that, among other items, asked 1,259 members of the public about their thoughts on lifting current lockdown procedures.
The poll was taken from May 7th to May 9th and consisted of Thai Nationals over the age of eighteen from all backgrounds, gender and education levels.
A majority of over 80 percent gave clear support for lifting the majority of the lockdown measures in Thailand, such as curfew and business closures, based on the current numbers and trends of Covid-19 cases in the country. This is represented by the first column on the chart in Thai.
The poll was divided into agree and strongly agree, disagree and strongly disagree.
Only 6.04 percent said they strongly disagree at lifting any further lockdown measures and supported keeping the current restriction measures for an extended period of time.
The Pattaya News has conducted multiple similar polls among foreign readers and expats on our social media accounts that have displayed similar results, although slightly less than the Thai results. A recent poll asking about proceeding forward with further easing of the lockdown restrictions with over a thousand votes revealed that 71 percent supported lifting more restrictions and easing the lockdown further.
The NIDA poll also asked users about confidence in businesses and consumers practicing safe hygiene and physical distancing (second chart column) in which the majority also showed support that people would.
Finally, in the third column, the NIDA poll showed that despite an overwhelming majority supporting further easing of lockdown restrictions the majority were still concerned about the potential of a second wave of the disease in Thailand.
Source: NIDA